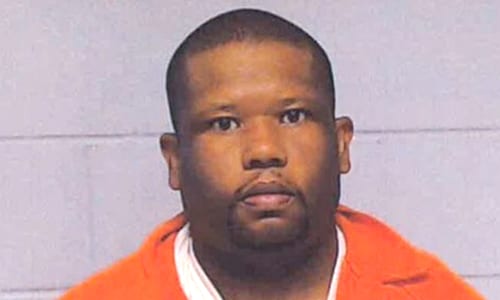 A domestic violence disturbance rocked a quiet community in Rockdale County on Jan. 21 and now Rockdale County Sheriff's deputies have a 41-year-old man in custody for fatally shooting his wife.
Letron Jerome Bell, 41, was charged with the death of his wife, Lisa LaShawn Samuel Bell.
The suspect was taken into custody after police responded to a call, arriving at the family's home on 4680 Habersham Way in Conyers on Sunday, Jan. 21, around 11:54 a.m. There were three children ages 7, 10 and 17 in the home at the time of the shooting, authorities said.
When deputies arrived on the scene, Bell fired at deputies as he chased his wife into a wooded area near their home. Deputies returned fire without striking him as they pursued him. Deputies found the victim had been shot and she was taken to Rockdale Medical Center where she was later pronounced dead, hospital officials said.
Authorities said Bell had no prior record. Police were called to the home on two other occasions for domestic disturbances: Feb. 2017 and May 2011. No arrests were made and no other information was immediately available, authorities said.
Bell was charged on Sunday with felony murder, aggravated assault against law enforcement officials, three counts of cruelty to children and possession of a firearm.
The GBI and Rockdale Sheriff's Office is continuing investigations.