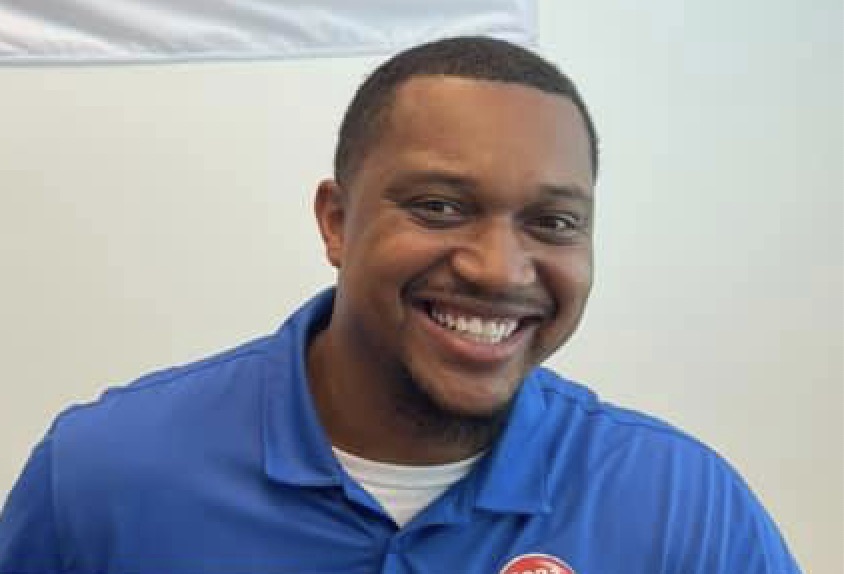 STONECREST–Kelvin Kight says when he qualified to run for the District 1 City Council seat on last Friday, he left City Hall filled with excitement. He thought everything was in order. Now, Kight is struggling to understand why city officials notified him today (Aug. 24) that he is ineligible to run for office and will forfeit his $450 qualifying fee because he actually lives in District 5.
"She (City Clerk Sonya Isom) asked me for my driver's license. She said she was going to verify that I was eligible to run for the seat. When she returned to the room, she gave me back my driver's license and said everything was fine," said Kight.
Charles Hill, who has been friends with Kight since childhood and also has run for mayor in the city of Stonecrest, said he witnessed the exchange and he's very disturbed about what is happening now.
"I was right there with him(Kite) when he qualified. There was never any ambiguity about the district he was qualifying for," said Hill. "They knew he was qualifying for District 1. We did not go to City Hall with the intention of being misleading or filing in error.
"It is very unfair to say they checked his address and then turn around and now say that the address is in another district. They should be able to tell you if your address is in the district you're qualifying for."
Kight said he believed that he was a resident of District 1 because his house sits on the border of District 1 and District 5.
Kight said the city clerk called him around 1 p.m.  today (Aug. 24) to ask him if he wanted to switch and run for the District 5 seat. He said he told her no and he said she told him his $450 qualifying fee could not be returned.
"The entire situation is really unfortunate," said Hill. "If they wanted to be fair, they should give him his money back."
On Common Ground News reached out to Deputy City Clerk Sonya Isom for comment via text messaging but did not immediately hear back from her.
Kight can't now switch seats, since the qualifying period ended on Friday at 4:30 p.m., a spokesperson for DeKalb County's Elections Supervisor, Erica Hamilton, said.
"He (Kight) could have changed before the period ended, but he cannot change now. Those are the parameters set for qualifying," the spokesperson said.
Acting City Manager Janice Allen Jackson said the city is not responsible for vetting candidates. It is the candidates' responsibility to make sure they are filing to run in the proper district, she said in the following statement to On Common Ground News: 
"The City's role in the qualifying process for municipal elections is to accept the candidate's Notice of Candidacy and Affidavit, Declaration of Intent Form, and qualifying fee. The eligibility requirements per the City of Stonecrest's charter are: candidates must have been a resident for at least 12 months prior to the election and also must have been residents of their district within the city for at least 6 months prior to the election (Section 2.02(a)). City staff is not part of the vetting process to determine the accuracy of filers' submissions. 
DeKalb County oversees municipal elections within its borders…"