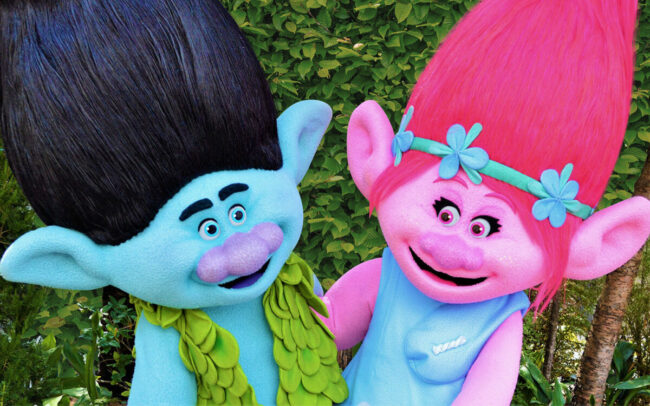 Photo provided by Universal Studios
ORLANDO, FL—Families can get set to enjoy a new feature at Universal Studios Florida beginning this spring.
Universal Studios Florida announced today (May 18) that it will soon open an interactive character experience called DreamWorks, where guests can meet, greet and dance along with their favorite DreamWorks characters from films such as Trolls, Madagascar, Kung Fu Panda and others.
DreamWorks Destination will debut in the Universal Florida's KidsZone section. An exact opening date will be shared soon, officials stated.
"Catchy tunes from various DreamWorks movies will fill the air as guests enter a bright, colorful party atmosphere – all set against a nighttime sky inspired by the animation studio's iconic opening sequence from its films, officials said in a news release. "As bright lights illuminate the scene, guests will connect with their favorite DreamWorks characters, grab some fun photos and even join them for an epic dance party that will get every member of the family to move it, move it."
Be sure and check for COVID-19 pandemic-related protocols in Orlando, Florida before traveling.
Please return to ocgnews.com for more stories in our new Travel section.