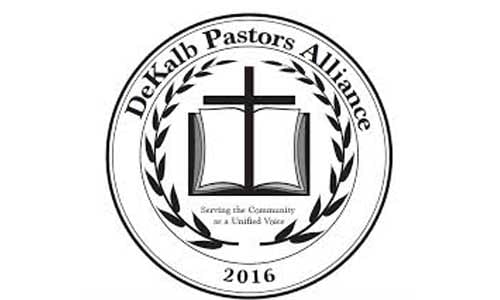 Pastors, police officers and the community will unite at two upcoming worship services in DeKalb County.
The Unite DeKalb services are part of an effort to build better relationships and further the Citizens Review Panel, which was created to review issues surrounding actions of police officers against citizens, said Pastor Steven Dial, who heads the DeKalb Pastors Alliance.
The first unity service will be held on Friday, Nov.10, 7 p.m., at Greenforest Baptist Church, 3250 Rainbow Drive, Decatur. The second service will be held on Friday, Dec. 8, 7 p.m. at St. Philip AME Church, 240 Candler Road SE, Atlanta.
"We are calling all pastors, elected officials, community activists, and citizens of all faiths to join us as a unified voice as we solicit input for the Panel and demand to be heard by our elected officials and County leadership," said Dial.
For more information about the DeKalb Pastors Alliance or the Unity Services, e-mail: dekalbpastorsalliance@gmail.com or contact Sandy Ferguson at 404-288-1910.