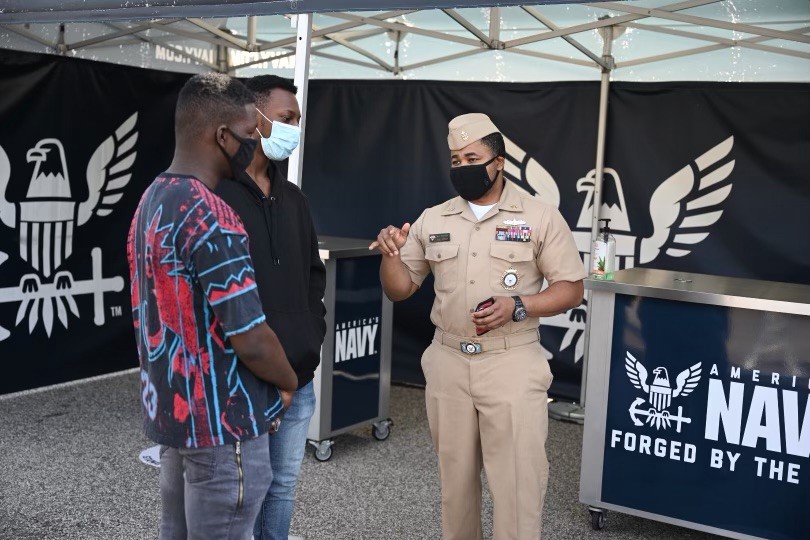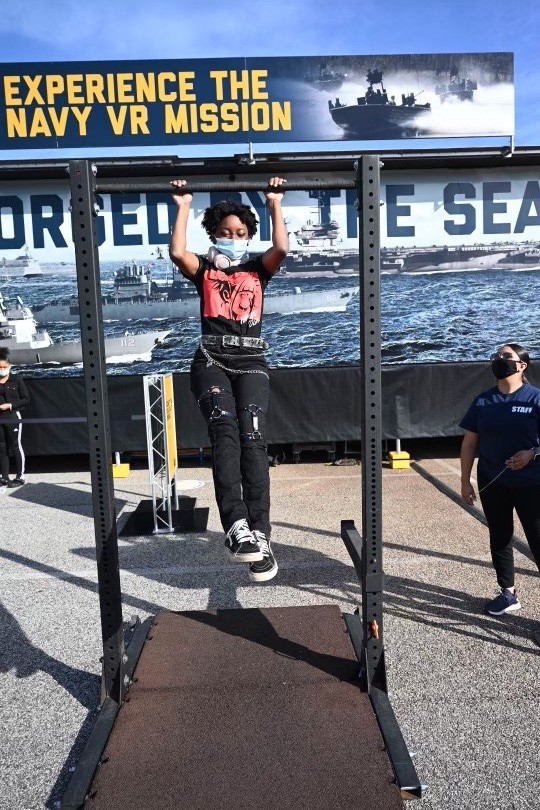 Photos provided by Ken Woodmansee.
LITHONIA—This week, U.S. Navy leadership held a recruiting event at Lithonia High School in search of high-ability students who have what it takes to excel in high-demand fields, such as nuclear engineering, cryptology, and IT.
The Navy shared information about its $180,000 ROTC Scholarship Program, which pays full college tuition for students with exceptional academic and leadership credentials.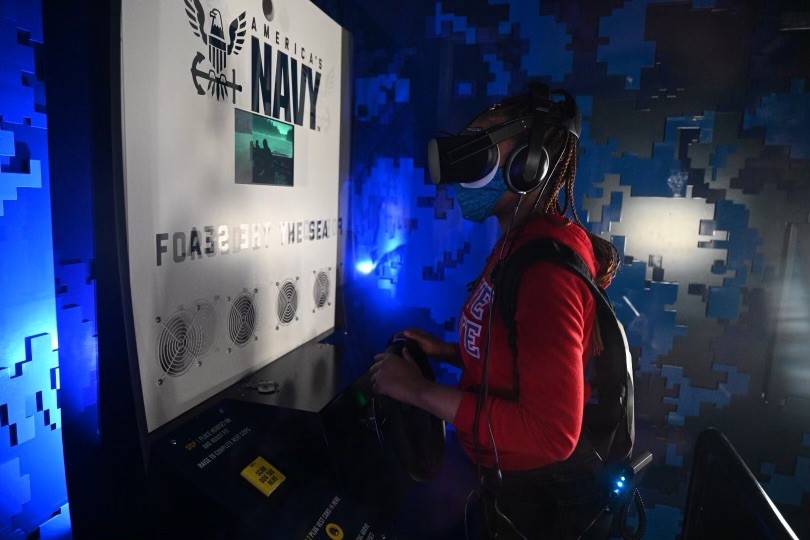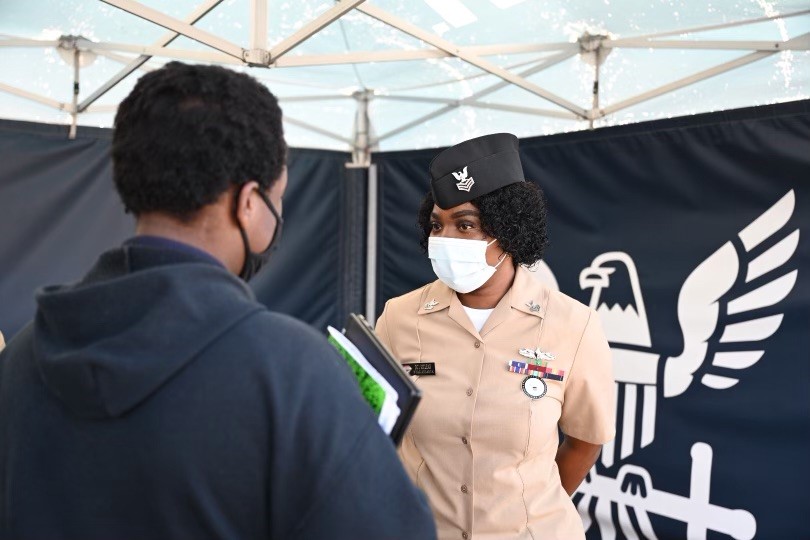 "In uncertain times, it is important for high school students to understand that a Navy career offers an exceptional way forward," said Commander DJ Jackson, Deputy Director, Navy Outreach and Diversity
The main attraction during the event was the Nimitz, a mobile, state-of the-art virtual reality experience that simulates a high-speed rescue of Navy SEALS under fire. Video preview of the Nimitz.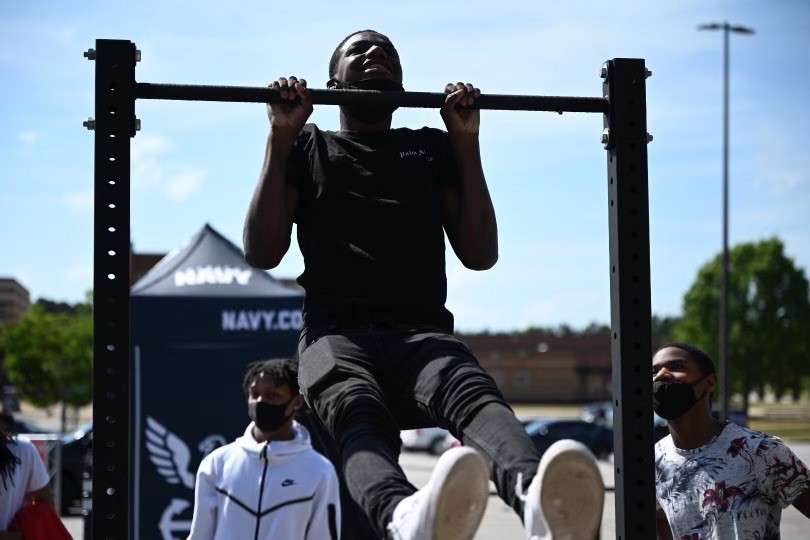 So, what exactly happens inside the mobile, 18-wheeler Nimitz virtual reality experience? Participants go through a video briefing before strapping on an Oculus Rift headset and a piece of wearable technology called a SubPac (traditionally used by Club DJs) that percusses in real time to the sounds of the mission. Participants navigate the mission using a cutting-edge steering wheel and throttle system that replicate the actual sensation of piloting a high-speed SWCC while extracting SEALs. Once finished, participants move to the debriefing station, where they receive feedback and a performance grade. Video preview of the Nimitz.