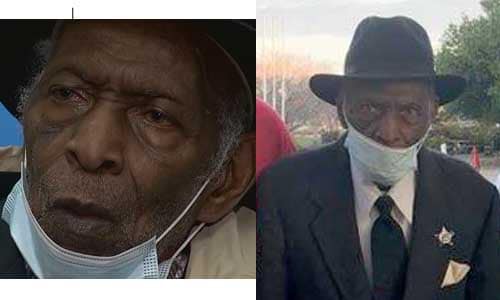 L-R: James Davis, 100, and 

Willie C. Banks, 99,

masked up to cast their ballots during early voting in Rockdale County.
Rockdale County actually had two super seniors who cast their ballots in person during the early voting period for the Nov. 3, 2020 election. One of the men is 100 years old; the other is 99 years old.
Rockdale resident James Davis, who is 100 years old, was escorted to the Parker Road annex by his daughter, Lynda Jackson.
Rockdale elections officials initially reported that Willie Clarence Banks at age 99 was the oldest voter to cast a ballot in person at the Parker Road annex. It was called to their attention that centenarian Davis also had voted in person at the same annex.
Elections officials cheered and celebrated both men as living historical treasures for encouraging voter participation in Rockdale County.