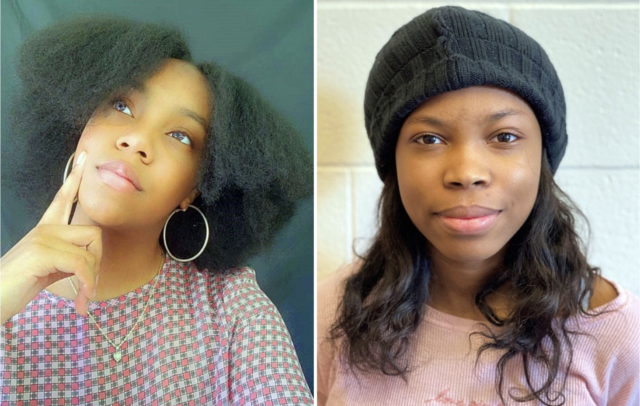 DEKALB COUNTY, GA—Lithonia High School's Destiny Sutton and Southwest DeKalb High School's Jaidah Temple won Region 5-5A Literary competitions to qualify for the Georgia High School Association (GHSA) State Meet on Saturday, March 19, at Warner Robins High School.
The region competition was held at Northview High School recently with both Southwest DeKalb (2nd) and Lithonia (4th) placing the event. Decatur was the region champion and Northview finished third.
Lithonia's Destiny Sutton took first place in two events and qualified for the state competition in both. Sutton won Dramatic Interpretation. Southwest DeKalb's Jahil Burks was the runner-up. Sutton also won the Girls' Solo event for her second state qualifying finish.
Southwest DeKalb's Jaidah Temple was the high scorer in the Humorous Interpretation event to get the region's state qualifying spot.
Burks added a second-place finish in the Domestic Interpretation event to bring home two silver medal finishes.
Caleb Kennard (3rd Personal Essay), Chloe Gordon (3rd, Argument Essay) and Moriah Kelley (3rd, Rhetorical Essay) all contributed to Southwest DeKalb's runner-up finish in the region.
Photos L-R: Lithonia High's Destiny Sutton, SWD High's Jaidah Temple
Story and photos by Mark Brock, DeKalb County School District Athletics Specialist