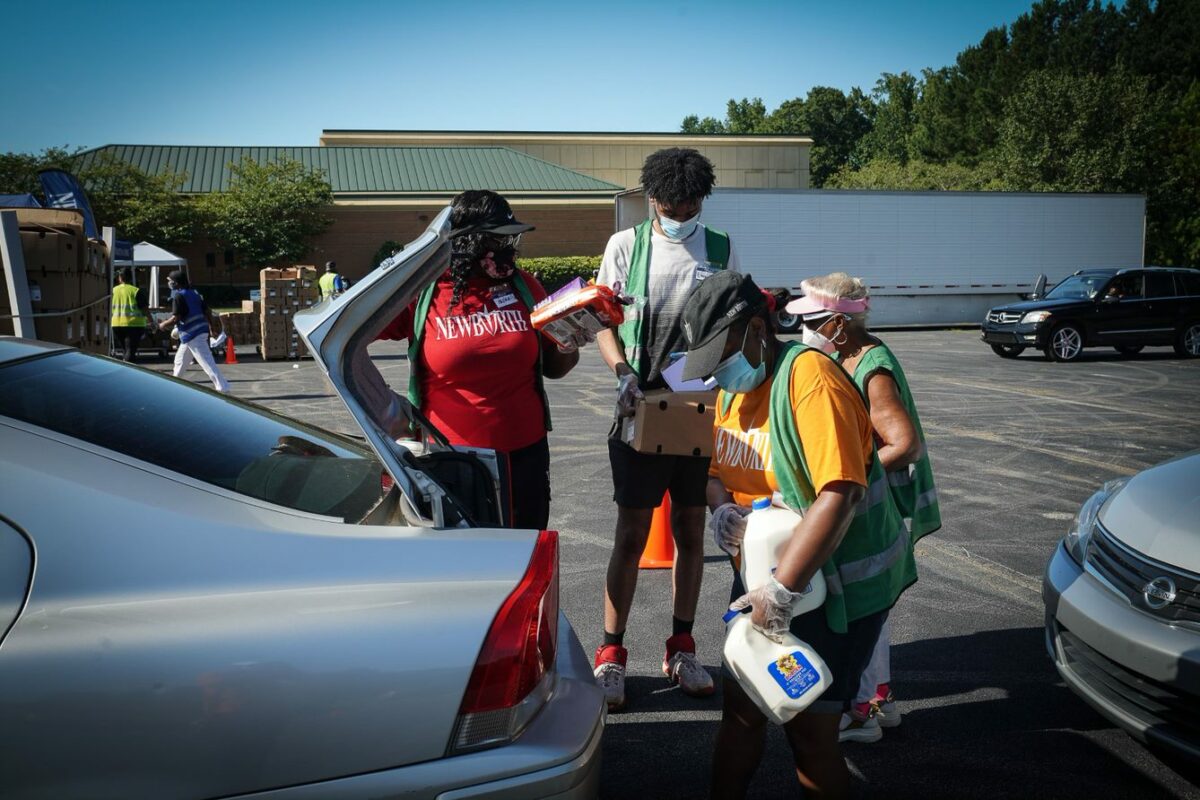 Photo provided
STONECREST—After a month-long hiatus, New Birth Missionary Baptist Church will relaunch its weekly food pantry on Saturday, Aug. 7, 10 a.m., 6400 Woodrow Rd.
The King's Table food pantry, which was briefly paused during the church's annual sabbatical, provides an array of free groceries, fresh produce and shelf-stable items to hundreds of families each week.
"Many families in America are struggling to put food on their tables and Covid-19 has greatly expanded the number of households in need," said New Birth Senior Pastor Jamal Bryant. "As our nation and world continues to respond to this pandemic, it is important to support those families and individuals who may have limited access to resources and have been impacted due to unexpected financial hardships."
In addition to food items, The King's Table's weekly food distribution also provides families with toiletries and other household items upon request. If needed, ministry leaders are also on hand to provide emotional and spiritual support to individuals and families.
"New Birth is committed to curbing food insecurity for the long haul and would like to welcome families back to The King's Table this Saturday," Bryant said.
All items distributed at The King's Table are available on a first-come, first-served basis. For more information on the outreach activities at New Birth, visit wearenewbirth.org.