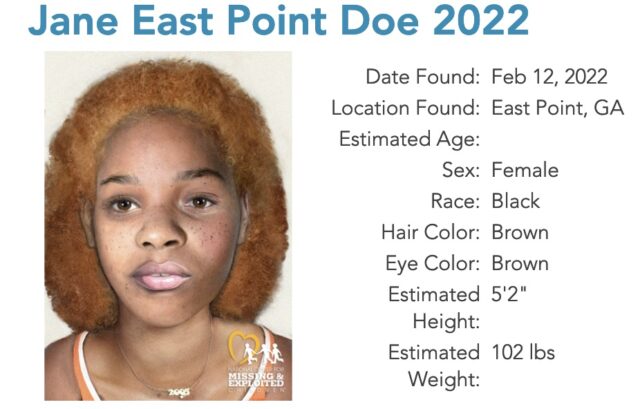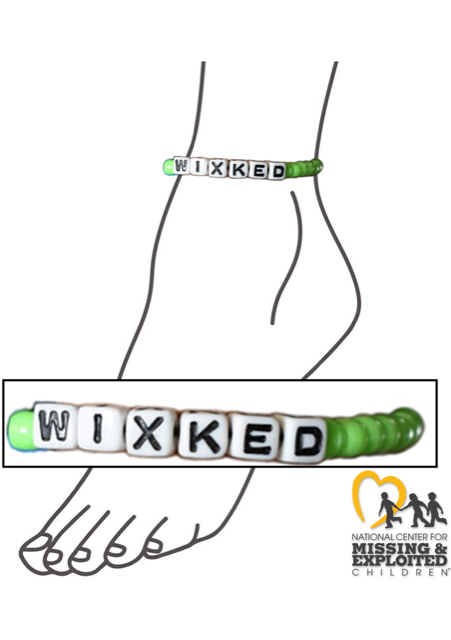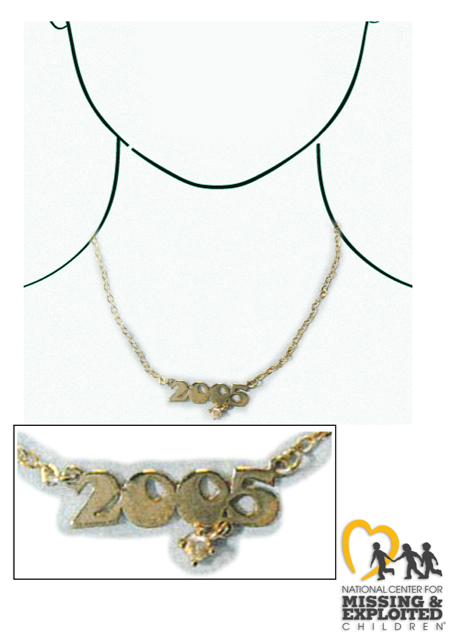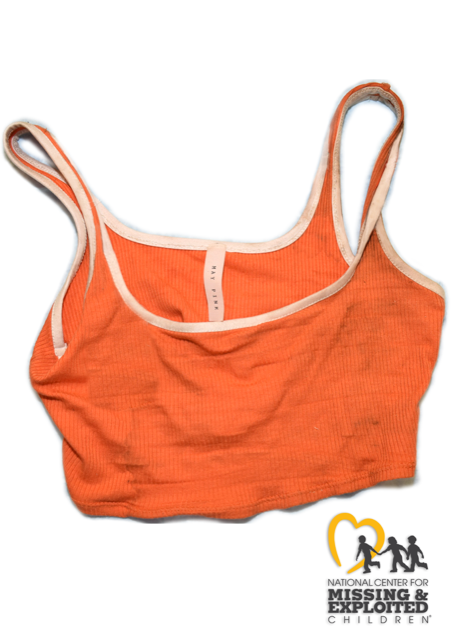 EAST POINT, GA– The National Center for Missing & Exploited Children is working with the East Point Police to identify a teen girl who was found deceased on Saturday, Feb. 12, 2022. The unidentified girl is believed to be between the ages of 12 and 17 years old.
East Point Police responded to a call of a deceased person on Feb. 12 and found the black female's body outside next to a vacant house in the 2200 block of Ben Hill Road. An autopsy examination determined that she was the victim of a homicide, authorities said.
The victim has naturally dark hair that was recently dyed blonde in a short, afro style, police said. She is noted to have a large amount of freckles on along her cheek bones, as well as an area of skin discoloration that could possibly be a birthmark on her right jaw line. The victim was wearing an orange cropped tank top with white trim. She was also wearing a lime-green beaded bracelet around her ankle that had white block-style beads with the letters "WIXKED" and a yellow metal necklace with "2005"with a white stone pendant that was attached to the numbers.
The main image above is a facial reconstruction created by a NCMEC Forensic Artist and depicts what the female may have looked like in life.
The other images are digital reconstructions of the jewelry recovered with the victim.
The child is being featured on NCMEC facebook.com/HelpIDMe. If anyone has information about this case, please call the National Center for Missing & Exploited Children at 1-800-THE-LOST / 1-800-843-5678 or Detective James Crisp, East Point Police at 1-404-559-6370.