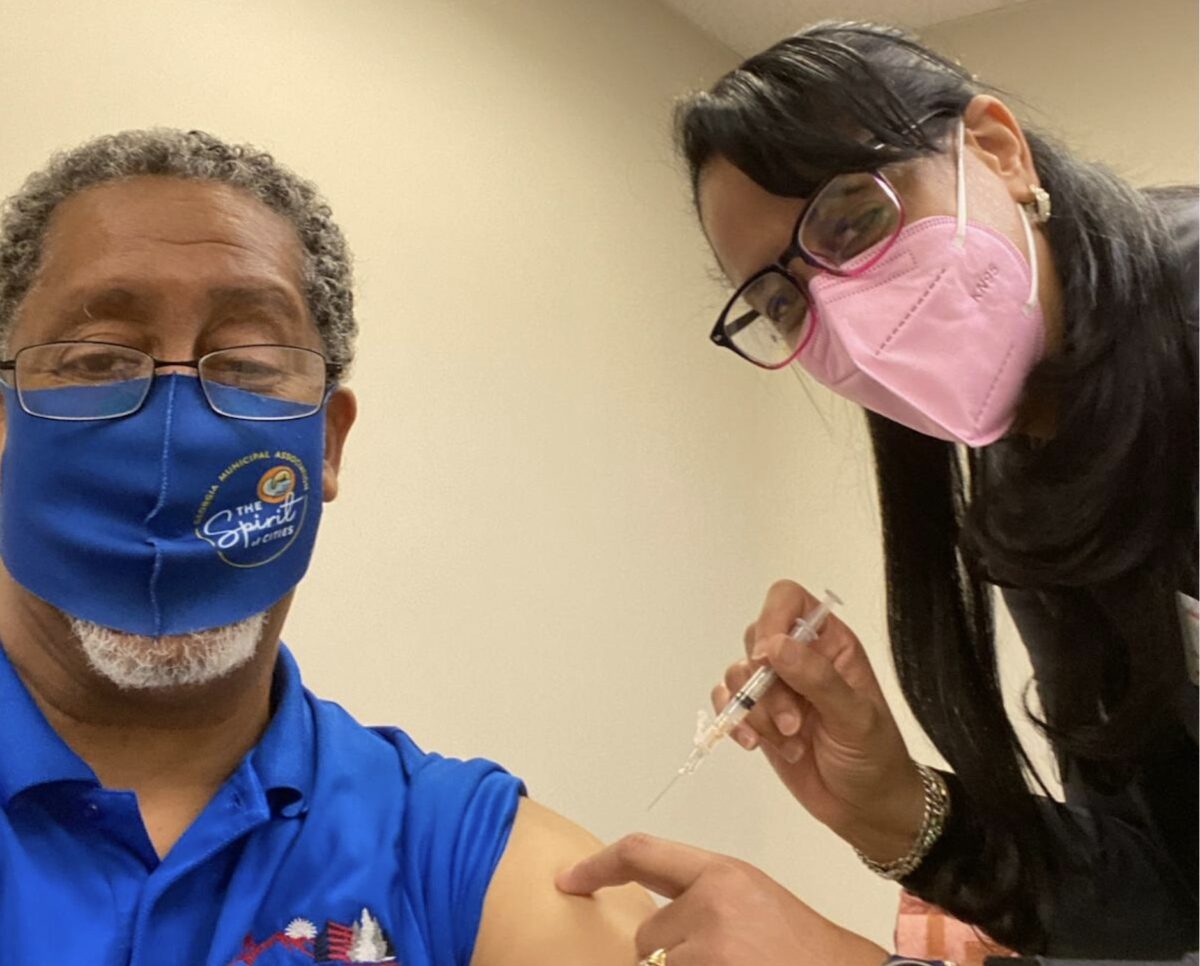 STONECREST, GA—Mayor Jason Lary is urging those who haven't received their COVID-19 vaccination to get their shot this weekend in the city of Stonecrest.
"The only way we're going to defeat the pandemic is by getting vaccinated," Lary said.
DeKalb County, Emory Healthcare and DeKalb County Fire Rescue will administer voluntary COVID-19 vaccinations to anyone 12 years of age and older at the former Sears parking lot at The Mall at Stonecrest on Saturday, Oct. 2, 8 a.m. to 1 p.m. All persons receiving a vaccination also will receive a $100 prepaid debit card.
Lary, a three-time cancer survivor and full blown COVID-19 recovery patient, said he didn't hesitate to receive his Moderna Booster shot.
"I cannot risk not being fully vaccinated," said Lary, who is still receiving cancer treatment but "believes that the vaccinations are vitally necessary to reduce COVID-19."
"There is no excuse for not being protected. Even if you're doing it to protect your loved ones that have pre-existing conditions like me."
MedCura Health will offer free COVID-19 tests.
Those who come out on Saturday will be able to remain in their vehicles when receiving vaccinations. Walk-ups are welcome.
COVID-19 vaccinations are free, however participants are asked to bring insurance information and a photo identification, if available. While participants will not be billed, an administration fee may be applied for Medicare, Medicaid and most private insurance.
As of Sept. 28 in DeKalb County, 379,696 residents, or 51 percent, are fully vaccinated, according to the Georgia Department of Public Health.