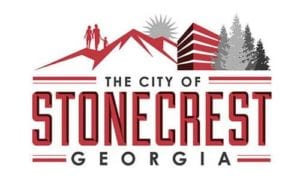 STONECREST, GA—The Stonecrest City Council on Feb. 14 passed a resolution during a special called meeting to hold a special election on May 24 to fill the unexpired term for the office of mayor. The resolution was approved 5-0.
The council authorized the DeKalb County Board of Elections to conduct the special election and a runoff, if needed, on June 21.
The council also approved a resolution setting the qualifying fee for the mayoral race at $600. Although the qualifying dates were not stated during Monday's special called meeting, Mayor pro tem George Turner said that the qualifying period must be published at least 35 days before the election. Qualifications must occur 25 days prior to the election, he stated.
District 3 Councilwoman Jazzmin Cobble has announced that she plans to step down to run for mayor when the qualifying period opens. Cobble's seat, however, would not be declared vacant and placed on a ballot until she actually steps down. That could mean that the District 3 seat might not be on the May 24 ballot with the mayor's race, Turner acknowledged.
" We will work with election officials to determine the most appropriate timeline from here. Until there is a signed qualification, technically the District 3 council person is still active …," Turner stated in a text message to On Common Ground News late Monday.