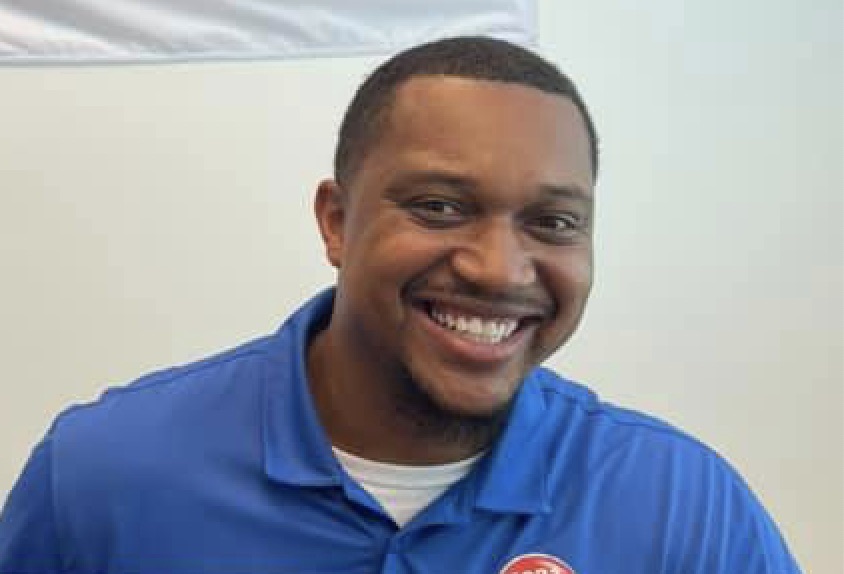 STONECREST, GA–Kelvin Kight, a candidate who officially threw his name in the hat to run for one of three city council seats, qualified for the wrong seat on Aug. 20, county elections have confirmed.
Kight qualified for the District 1 seat, although he actually lives in District 5, according to DeKalb County Voter Registration and Election officials. Kight can't switch seats now, however, since the qualifying period ended on Friday at 4:30 p.m., a spokesperson for DeKalb Elections Supervisor Erica Hamilton said today.
"He (Kight) could have changed before the period ended, but he cannot change now. Those are the parameters set for qualifying," the spokesperson said.
The matter was brought to the attention of election officials on Monday after some Stonecrest residents raised concerns and contacted On Common Ground News over the weekend, saying that they lived on the same street as Kight, which is in District 5.  Elections officials confirmed today that Kight qualified with the address when he filed his paperwork.
DeKalb Board of Elections and Registrations could conduct an official challenge, which could disqualify Kight from incorrectly appearing on the Nov. 2 General, Hamilton's spokesperson said. Kight could also withdraw from the race.
Qualifications were held last week at Stonecrest City Hall.  Candidates seeking office were scheduled by appointment to come into the office and file the proper document with the City Clerk. Officials said candidates can check their own Voter Registration Card or online with the Georgia Secretary of State's Office  to confirm that they are qualifying to run in the proper.
Stonecrest's Acting City Manager Janice Allen Jackson said the city is not responsible for vetting candidates. It is the candidates' responsibility to make sure they are filing to run in the proper district, she said in the following statement to On Common Ground News:  
"The City's role in the qualifying process for municipal elections is to accept the candidate's Notice of Candidacy and Affidavit, Declaration of Intent Form, and qualifying fee. The eligibility requirements per the City of Stonecrest's charter are: candidates must have been a resident for at least 12 months prior to the election and also must have been residents of their district within the city for at least 6 months prior to the election (Section 2.02(a)). City staff is not part of the vetting process to determine the accuracy of filers' submissions. 
DeKalb County oversees municipal elections within its borders…"
On Common Ground News is trying to reach Kight for comment. Kight had expressed excitement about running for the Stonecrest City Council, saying in an Aug. 20 Facebook post:
"(PSA) MAJOR ANNOUNCEMENT!!!
After a great deal of thought/reflection/prayer & speaking with my family, I have decided to answer the call of Friends & Neighbors today by Qualifying as a Candidate for the office of
City Council District #1 in Stonecrest, Georgia!
I'm excited and humbled for this natural next step in my overall involvement and commitment to uplifting our community.
I have coached & mentored many of our youth at Browns Mill Recreation Center & Park for a number of years, and now want to build on that positive experience by serving the voters of District #1 and the entire City of Stonecrest!
We have a tremendous opportunity to transform the City of Stonecrest into a greater asset for our Family, Friends, & Neighbors. This year's municipal election will have huge implications on the future of our city and what policies will govern its immediate future."
Ten contenders qualified last week for three seats on the Stonecrest City Council, with all three incumbents facing challengers for the Districts 1, 3 and 5 seats in the Nov. 2 General Election.
District 1 City Councilman Jimmy Clanton was in the most crowded race facing three challengers. Kight's disqualification or withdrawal would reduce the number to two challengers.
District 3 Councilwoman Jazzmin Cobble and District 5 Councilwoman Tammy Grimes are both facing two opponents.
The seats are for four-year terms. Grimes is running for her first four-year term on the council. She was elected in 2019 to fill the unexpired term of Diane Adoma, who resigned to run unsuccessfully for the office of mayor. Clanton and Cobble are both seeking their second term in office.
In addition to Kight, the candidates who qualified last week include:
District 1: Incumbent Jimmy Clanton; Tara Graves; and Kwabena Nkromo
District 3: Incumbent Jazzmin Cobble; Herbert Woods; and Alecia Washington
District 5: Incumbent Tammy Grimes; Dr. Barbara Hall; and Ryan Gallagher
Advance voting begins on Oct. 12. The City of Stonecrest will announce where in-person voting will be held and drop-off ballot boxes will be available.
Other Key Dates:
Oct. 4: Last day to register and be eligible to vote in the Nov. 2: General Election
Oct. 12: Earliest day for registrar to mail absentee ballots
Oct. 29: Last day for registrar to issue absentee ballots