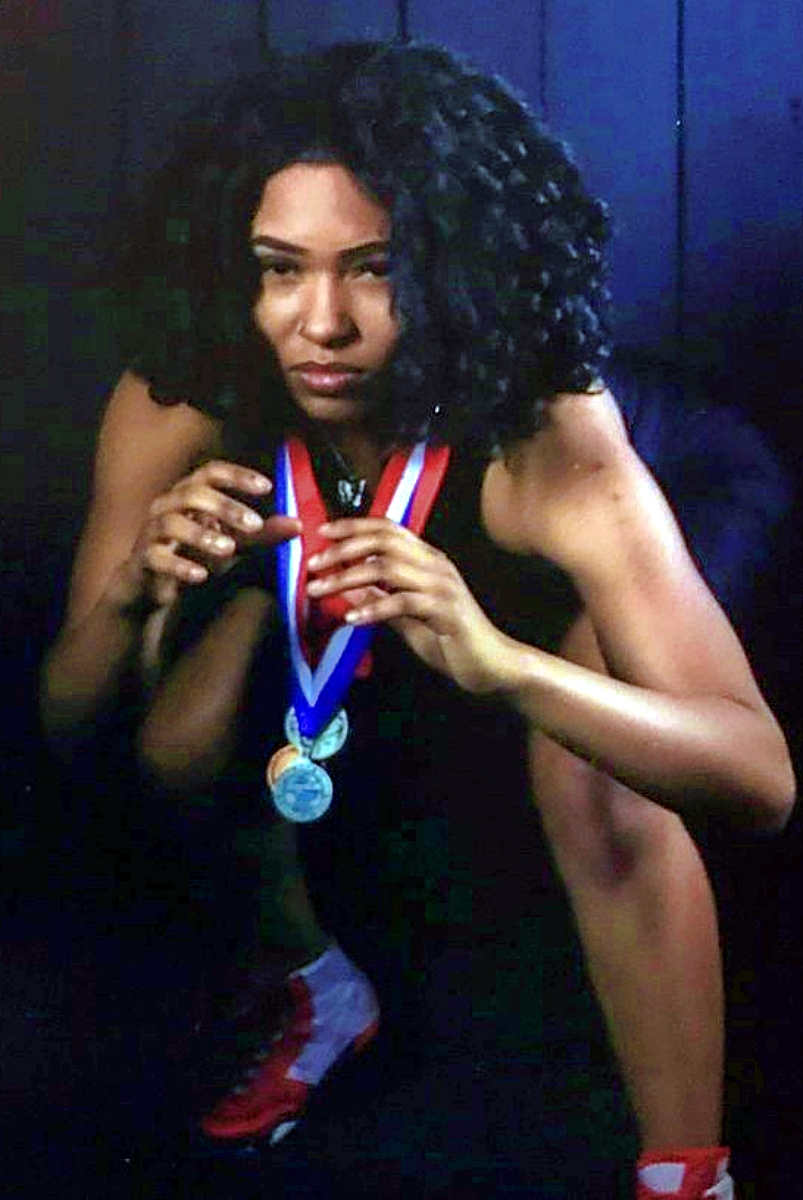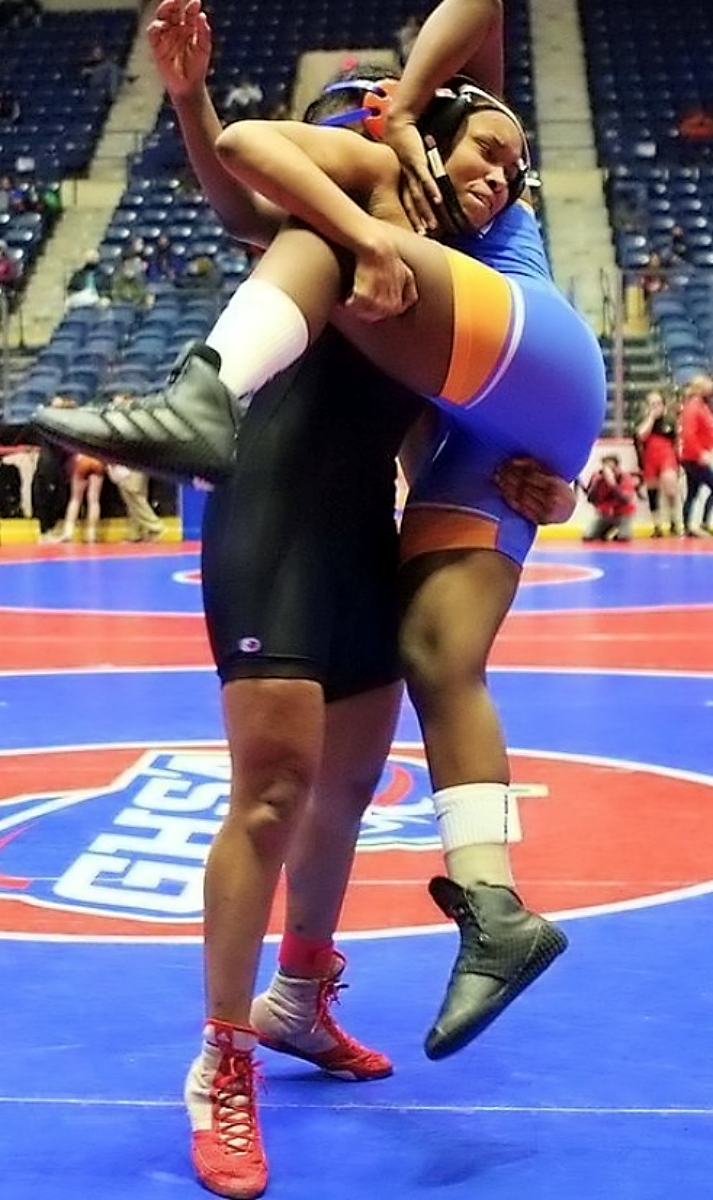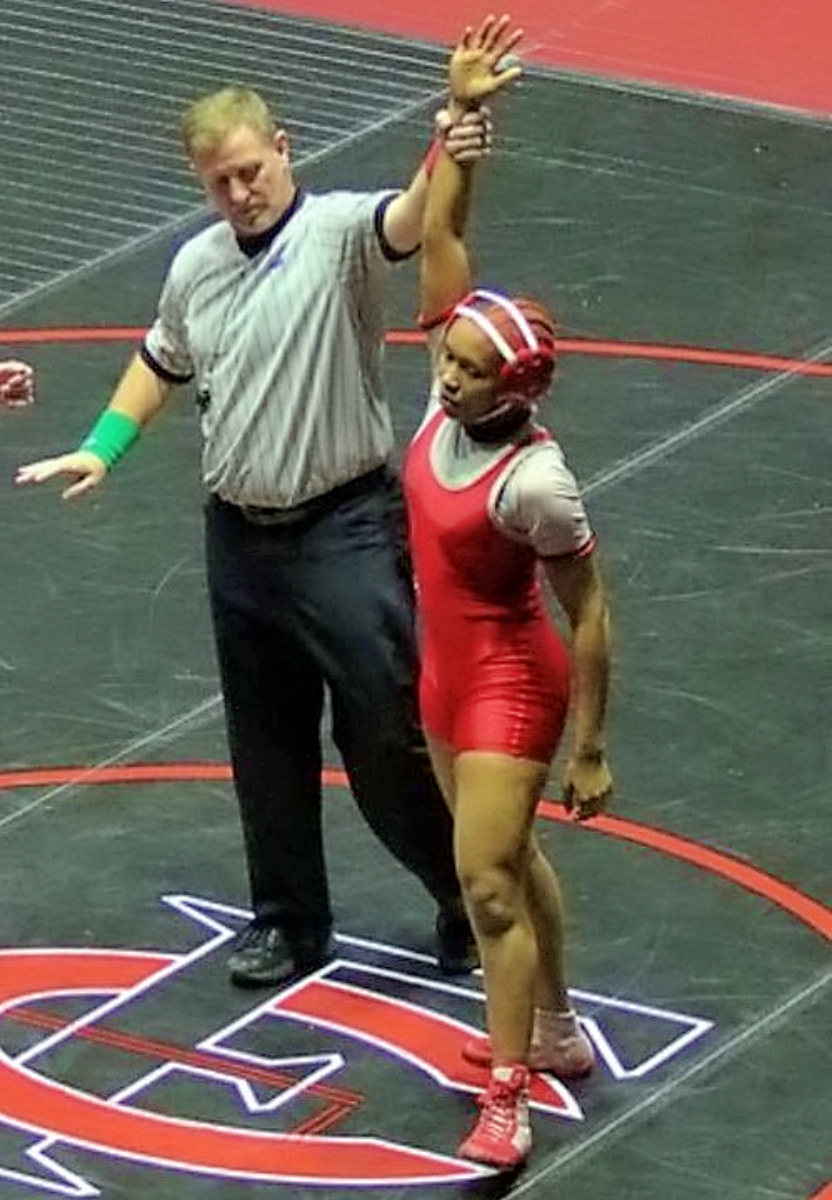 DEKALB COUNTY, GA–Former Stone Mountain High School girls' wrestler Daisy Gilleylen continues to help move girls' wrestling forward in DeKalb County as she became the first DCSD female to earn a wrestling scholarship.
Gilleylen is headed to Brewton-Parker College in Mountain Vernon, GA to continue her academic and athletic career under the direction of Women's Head Coach Devane Dodgens, who led Brewton-Parker to a 22nd overall finish in the NAIA Nationals in 2021.
"It is an honor to be the first DeKalb County female wrestler to get a scholarship to college," said Gilleylen. "It definitely took a lot of hard work and practice."
As a freshman in the 2018 season a friend encouraged her to go out for wrestling and with a family history of wrestlers she decided to give it shot in a sport not many schools in DeKalb had female wrestlers.
"Daisy started at Stone Mountain in the ninth grade and was hardworking in practice," said one of her former coaches, Jerome Tillery. "She competed hard, but only had the guys to wrestle and did not win a match as a freshman."
In 2019 the Georgia High School Association implemented its first Wrestling State Championship for girls. Gilleylen was still competing mostly against the boys in her sophomore year but won over half her matches as she prepared for state.
She went into state in the 126 weight class winning her first three matches by pin fall on the way to the championship match. She came up short, but was one of two DeKalb girls to win silver medals in that initial state tournament along with Stephenson's Kiomy Morris (146 weight class).
"Daisy had a great work ethic and was always working hard," said Tillery. "She competed in wrestling over the summer coming into that sophomore season and really improved as she battled her way against the guys and going on to win silver at state."
Brewton-Parker really began recruiting her as she entered her junior year as Gilleylen started to become the leader of the wrestling team according to Tillery.
She led by example in practice and it showed on the mat," Tillery continued. "That got the attention of Brewton-Parker's scout and others."
Gilleylen would go on to finish fourth going up a weight class in 2020. She reached the semifinals where she lost a tough 3-2 match. Battling back through the wrestle-backs she reached the bronze medal match before losing again to finish fourth overall.
"I worked hard and tried to inspire other girls to come out for wrestling even at other schools," said Gilleylen.
The teenager was not only focused on wrestling and school. She played multiple sports and worked two jobs along the way which taught her time management.
"I love multitasking and I learned to manage my time," said Gilleylen. "I want girls to know you can do anything if you put your mind to it and work hard."
Then 2020 hit and the trials of dealing with the Covid-19 protocols slowed a lot of athletics in DeKalb and around the country, but Gilleylen forged ahead helping Stone Mountain field a full girls team in her senior year.
"We were able to field a full girls team last year in large part due to Daisy's leadership and example," said Tillery. "Most of those girls are planning on competing this coming season."
Gilleylen had a tough finish to her high school career going just 1-2 at state in part due to a shoulder injury.
Brewton-Parker continued to recruit her and was one of 16 offers that eventually came her way, but she stuck with Coach Dodgens who was an inspiration and encourager to her along the way.
"Coach Dodgens was very helpful over the years motivating me and feels like part of the family," said Gilleylen on why she chose her college.
"I look forward to Daisy continuing her hard work and being an example in college," said Tillery. "She should do herself and DeKalb proud."
She signed in May and her first college season gets underway November 6 at the East Stroudsburg Open.
Gilleylen takes her roots in DeKalb seriously and looks to come back to continue her influence on girls wrestling in DeKalb.
"I would love to come back and coach," said Gilleylen. "I'm still involved with my school (Stone Mountain) and enjoy recruiting the girls to come out and compete."
Her hard work and love of her home should pay dividends in the years ahead for DeKalb County wrestling.