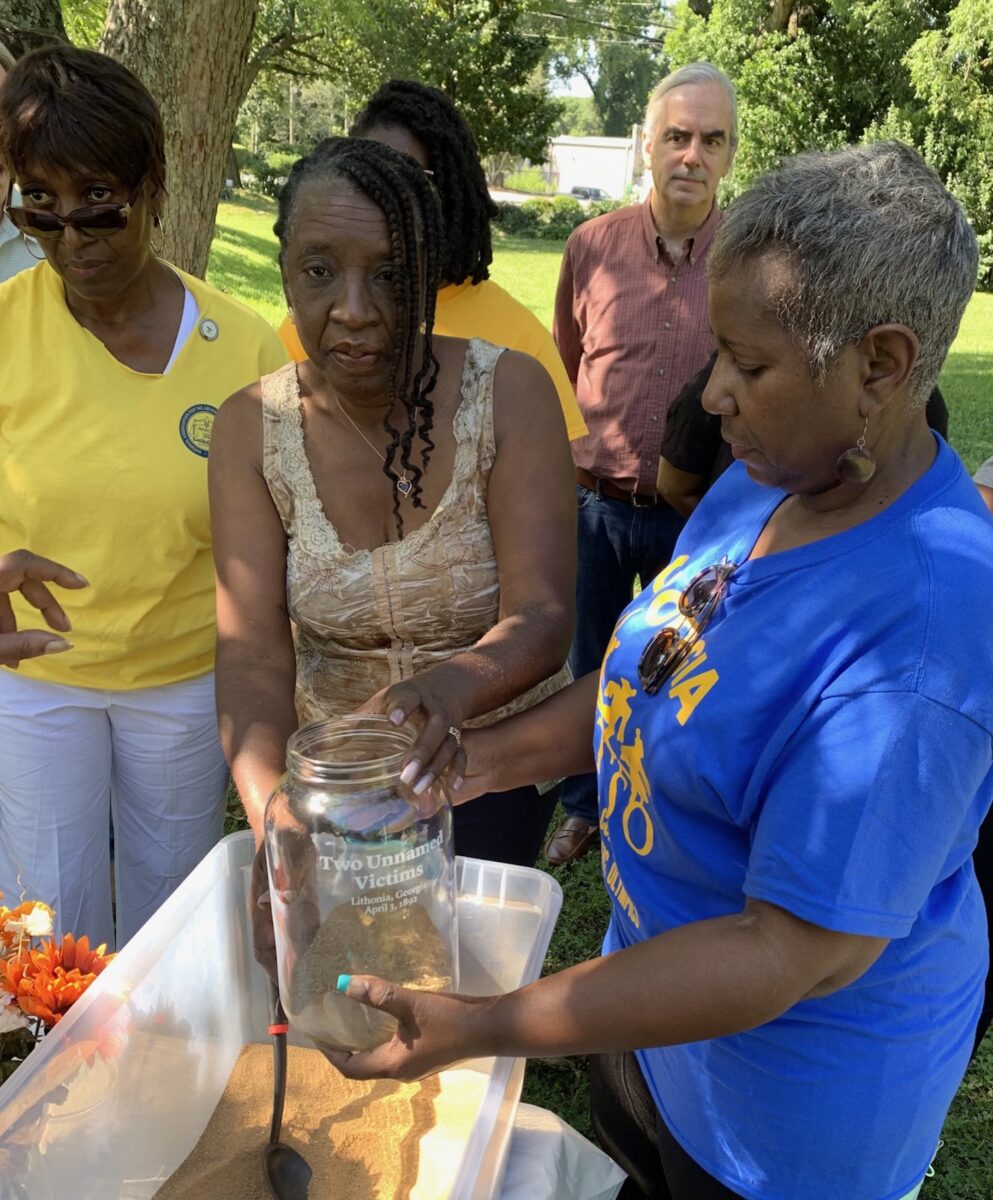 Equal Justice Initiative DeKalb Remembrance Project
LITHONIA, GA—On Saturday, July 17, 2021, community leaders helped spoon historic soil at the site of a marker erected to remember black victims who were lynched by white mobs in Lithonia in the late 1800s after Reconstruction.
The soil ceremony was held on July 17, 2021, at Lithonia Park, located at the corner of Main Street and Max Cleland Boulevard.
The jars of soil will be housed at the DeKalb History Center and the Equal Justice Initiative  museum in Montgomery, AL.
The soil was collected from symbolic sites in Dekalb County's Redan Community and in the City of Lithonia to represent the actual lynching sites of Ruben Hudson and the two unnamed Lithonia victims.
Kelly Jordan covers natural and built environments, architecture, and historic events.  He has lived in Atlanta since 1968. He attended Emory University before he and partners  revitalized Little Five Points into one of Atlanta's most eclectic retail districts. Jordan is an environmentalist and has been leading the Arabia Mountain Heritage Area Alliance located in the city of Stonecrest.