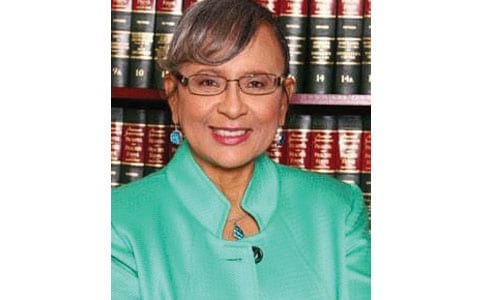 Written by Rockdale Clerk of Courts Ruth A. Wilson
This month, we decided to have a little fun in testing your knowledge about Rockdale County. By answering true or false to the questions below, you can determine whether you're a local expert, well-informed resident or you need to get out more, based on your score.
Indicate whether each statement is true or false.
 ____  1. All the judges in Rockdale are elected by popular vote.
____ 2. Each member of the Board of Commissioners is assigned a district in the County to represent.
____3. Rockdale is an At-Will Employment County.
____  4. A Notary Public may charge up to $25.
____  5. The Superintendent of Schools is an elected position.
____  6. The City of Conyers collects taxes in addition to the County taxes.
____  7. The Clerk of Superior Court works for the Chief Judge.
____  8. The Sheriff works for the Board of Commissioners.
____  9.  There are six State Representatives that represent portions of Rockdale County.
____  10. The Fourth Congressional District includes all of Rockdale and portions of DeKalb, Gwinnett and Newton Counties.
____  11. More people voted early in 2008 (29,401 – 58%) than in 2016 (25,304 – 50.6%)
____12. Crime is down.
____ 13. Waste pickup in Conyers is handled by the City. Waste pick up in the County is handled by the County.
____ 14. Jack McBrayer of NBC's 30 Rock is the son of School Board Chair, Jim McBrayer.
____ 15. Rockdale's estimated population in 2016 was 89,355.
____ 16. Rockdale is the smallest county in the state.
____ 17. Rockdale is represented by two State Senators and two U.S. Senators.
____ 18. The Georgia International Horse Park is operated by the City of Conyers.
____ 19. The Monastery of the Holy Spirit is owned by Trappist Monks.
____ 20. There are four Accountability Courts in Rockdale: DUI Court, Drug Court, Mental Health Court and Juvenile Drug Court.
Throughout each month, the clerk of courts, tax commissioner, sheriff and probate judge—Rockdale's elected constitutional officers—discuss topics relevant to their respective roles.