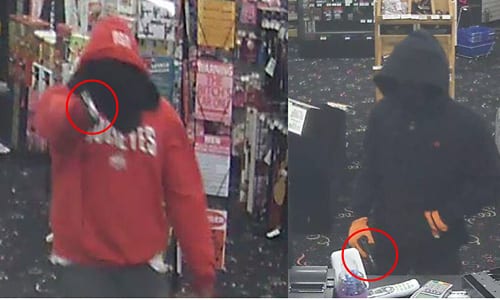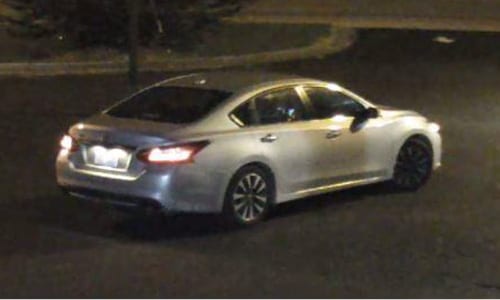 The Rockdale County Sheriff's Office is seeking the public's help in locating two men who robbed the Starship adult entertainment store at gunpoint.
The robbery took place on June 24 around 11:30 p.m. at 1682 GA Highway 138.  Two masked men carrying black semi-automatic guns robbed the Starship. Both suspects were armed with black semi-automatic firearms.
The first suspect was wearing an Ohio State Buckeyes hoodie with gray pants, red gloves, and black and red shoes.
The second suspect was wearing a black hoodie with a red circle logo, black sweatpants and Timberland style boots.
Both of their faces were covered with a black cloth. They arrived in a newer model Nissan.
During the robbery, the men beat up both store employees and dragged them to the back office.
If you have a tip on the men's identities or whereabouts, please contact Investigator Charles M. Dixon at 770-278-8000 or Crime Stoppers at 404-577-TIPS.