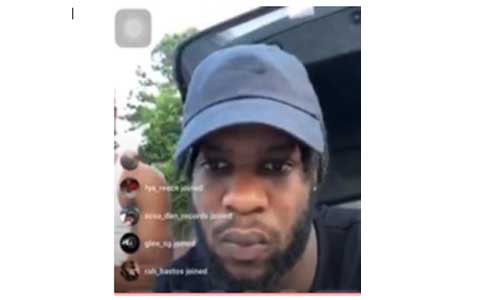 Rockdale County Sheriff's Office said this evening (Aug. 31) that Deanston AKA "Chip Chop" Wright is wanted for the murder of Omeish Stewart, the father of four children.
Investigators said they received information that Stewart, the victim of a July 5 shooting, has died from his injuries. As a result of his death, the Sheriff's Office has issued an additional warrant for Wright charging him with murder. Stewart's family and the community are asking for help in locating Wright.
Sources say Wright may have left the local area but may still be in the U.S. He has ties to Jamaica, East Metro Atlanta, New Jersey, New York and Florida. Sources also say he has probably removed most, if not all of his hair, to change his overall appearance.
Authorities say the shooting took place over the July 4 holiday weekend at a celebration held at 2410 Kinmor Industrial Parkway in Conyers. An argument erupted into gunfire, leading to the death of one male and the injuries of two female patrons.
The suspect has been positively identified as the shooter and is considered armed and dangerous. Any information regarding the whereabouts of Wright should contact Investigator Dwayne Smith at 770-278-8161/404615-0124 or Dwayne.Smith@RockdaleCountyGa.Gov.