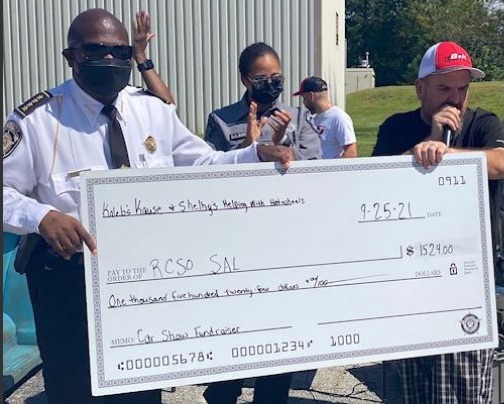 ROCKDALE COUNTY, GA –The Rockdale County Sheriff's Activities League (SAL) has received a donation of $1,524, thanks to Kaleb's Kause of Covington and Shelby's Helping with Hot Wheels of Conyers.
The two nonprofit organizations sponsored the "Hot Rods for Kids" car show, which was hosted on Sept. 25 by Rockdale County Parks and Recreation at 1370 Parker Rd., Conyers.
Kaleb's Kause and Shelby's Helping with Hot Wheels are two not-for-profit organizations that give back to the community by raising money for good causes.
Sheriff Eric J. Levett and the Rockdale County Sheriff's Office thanks both organizations for their donation and are thrilled to have their support.