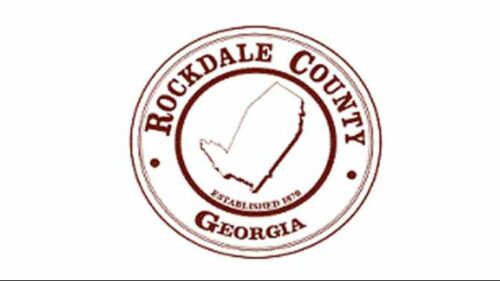 Three candidates are in the upcoming special election for Rockdale County Probate Court Judge.
When the three-day qualifying period ended at noon on Friday, May 14, the race included Democratic incumbent Gary Washington; Kathy Harvey, a counselor, and Justin Kenney, a Conyers attorney. Neither Harvey nor Kenney listed their party affiliations on qualifying papers.
Washington became the judge in the Probate Court on March 1 after then Probate Court Judge Clarence Cuthpert, Jr. was appointed to the State Court.
Washington previously served as the first ever Associate Judge of the Probate Court and has more than 30 years of experience as an attorney.  Per state law, there must be a Special Election for Judge Washington to complete the term.
Harvey and Kenney have run for offices previously in Rockdale. Harvey ran as a write-in candidate in 2016 for Probate Court judge and in 2009, she ran for mayor of Conyers. Kenney ran against Magistrate Court Judge Phinia Aten in 2020.
Washington is touting his experience in his bid to retain his seat and endorsements from key community leaders.
"Experience matters. I have the experience as an attorney and as a judge. I love this job and am excited to qualify to continue my service as judge. I am tremendously excited to have earned the support of a broad coalition of those who live in and those who serve Rockdale," said Washington.
Washington said he is endorsed by State Senator Tonya Anderson, State Repr. Rhonda Taylor, Chair of the Rockdale County Legislative Delegation, former Clerk of the Courts Ruth Wilson and retired Rockdale County educator and principal, Sue Troff.
"These endorsements reflect the commitment I bring to the job every day and the work we are doing to serve the county in a way that citizens expect and deserve. I look forward to announcing more," said Washington.
Early voting for the special election begins on May 24 and ends on June 11. Early voting will be held at at the Rockdale County government annex on 1400 Parker Road in Conyers. Election Day is June 15 and all voters must report to their assigned precincts on that day. For more information, call 770-278-7333.