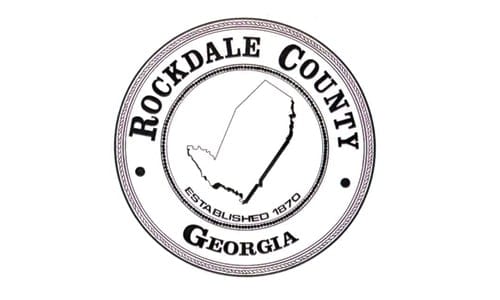 The Rockdale County Board of Commissioners welcomed Clerk of Courts-Elect Janice Morris to the board's meeting on Sept. 22.
Board of Commissioners' Chairman Oz Nesbitt acknowledged Morris, allowing her to speak briefly during public comments.
Morris told the board that she is looking forward to serving the citizens of Rockdale, saying she would remain approachable accessible and accountable.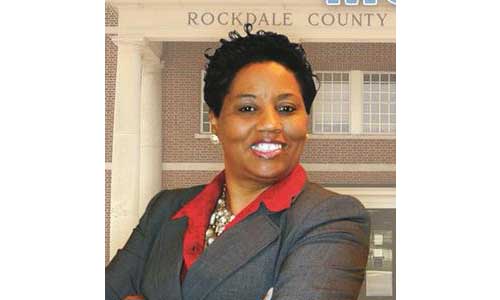 Nesbitt said that Rockdale's newly-elected and re-elected officials will be sworn in on Dec. 29, 2 p.m., in a private ceremony. Nesbitt said the public would be able to witness the installations via live stream at rockdalecountyga.gov.
The Board of Commissioners(BOC) also approved resolutions finalizing the departures of the planning and development director, technology services directors and the finance director. Nesbitt did not cast a vote concerning the finance director. Commissioner Sherri Washington clarified with the clerk that she voted "no" concerning the departure of the planning and development director.
In other action, the BOC unanimously approved a resolution to add Juneteenth as a paid holiday in 2021 for Rockdale employees.
Juneteenth is the commemoration of the Emancipation Proclamation, which finally reached enslaved blacks in Galveston, Texas two and a half years after President Abraham Lincoln had outlawed slavery in the U.S. June 19, 1865 is considered Juneteenth, also known as Jubilee Day.
Commissioner Sherri Washington, who pushed for the resolution, thanked Commissioner Doreen Williams and Chairman Nesbitt for their support.
"By doing this, we have shown not only the employees what we value but the rest of the world—and that is the entire history of this country and the entire notion of freedom in this country," said Washington. "…I hope that when our employees are taking this day off, they serve the community, they use it for a day of service but also a recognition of our heritage and the heritage of this entire country."
Nesbitt said the county's public relations department will spend time educating the public on the "true meaning of Juneteenth" during February when Black History Month is observed nationally.