CONYERS, GA– Salem High School (SHS) in Rockdale County Public Schools was recently named the school that registered the most student voters out of more than 80 schools statewide in the Georgia Center for Civic Engagement 2023 Be the People Voter Drive.
The contest was held to encourage high school students to register to vote. High schools throughout Georgia were encouraged to register all students 17.5 years and older. The competition took place over 30 days in more than 80 high schools.
Salem High School won a trip to the Georgia Governor's Mansion for 50 of its students. This trip will include a tour led by Georgia First Lady Marty Kemp and a luncheon with former Sen. Kelly Loeffler and other elected officials.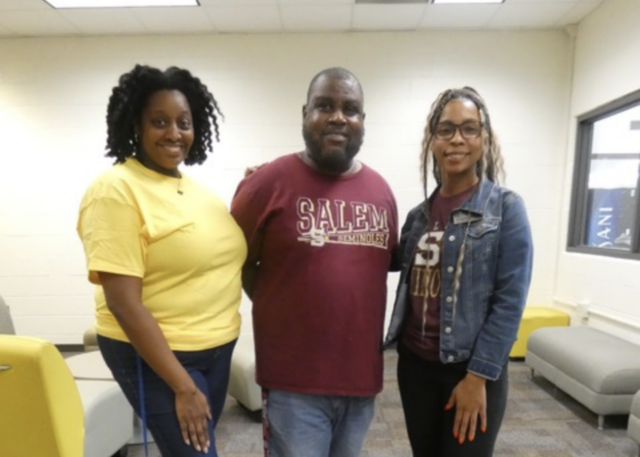 The architect of Salem's winning campaign was Andrae Sparkman, a teacher at Salem High School and a member of the Georgia Center for Civic Engagement's Civic Coach program.
SHS Principal Jarvis Price praised the teachers and students for their achievement.
"We are incredibly proud of Mr. Sparkman, Ms. Liggins, Ms. Mitchell and our engaged, civic-minded students who are advocating for themselves and others," Price said.  "They are leading by example and teaching students and adults alike the importance of active, civic engagement for maintaining a healthy democracy and civil society."
Georgia Center for Civic Engagement President and CEO Randell E. Trammell said also lauded Salem High School for setting a great example for other high schools.
"We are proud of our Civic Coach, Mr. Sparkman, and his school for engaging students in the important conversations that surround registration to vote. We hope that all high schools in Georgia will follow their example to engage their students in discussions on civic engagement and duties," Trammell said.
The Georgia Center for Civic Engagement sponsors Civics Clubs in almost 100 school districts across the state, serving over 165,000 K-12 students annually, and led by Civic Coaches. To learn more about the program, visit georgiacivics.org.