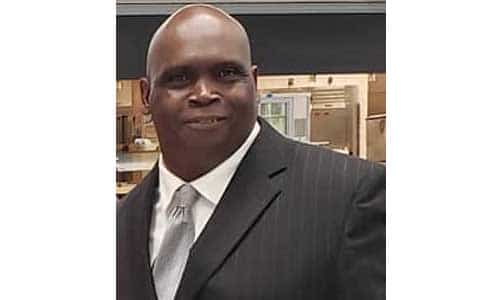 Soil+Water Conservation District Chairman Kenny A. Johnson says program will target underrepresented students    
Rockdale County students interested in pursuing career paths in environmental science will get a boost, thanks to Rockdale Soil and Water Conservation District State Board Chairman Kenny A. Johnson.
Johnson has secured a grant in the amount of $156,671 to establish a Soil Water and Environmental Science Program in partnership with Rockdale County Public Schools. Johnson said the grant is the largest ever awarded to Rockdale County by the United States Department of Agriculture/Natural Resources Conservation Services.  He said the grant was  signed to be executed on Sept. 24, 2020 for the next three years.
The grant will target three Rockdale County schools—elementary, middle, and high school and serve between 200 and 300 students, Johnson said.  EPD/DNR Adopt-A-Stream professional certification will be issued to high school seniors, allowing them to begin working in environmental science, Johnson said. Some  environmental science career paths include environmental law, engineers and inspections, Johnson added.
Students in the program will receive lab kits and have the opportunity to participate in field trips and other extracurricular activities. The grant also will pay for equipment for the program, Johnson said.
Johnson said he designed the program to provide unique experiences as well as to create an awareness and interest in Science, Technology, Engineering, and Mathematics (STEM)-based careers particularly for African American students and others who are underrepresented in those fields.
"Environmental science is the new economy that is coming and I want to make sure that our students, especially African Americans and other underrepresented students, are prepared for these career paths," said Johnson.
Johnson became the first African-American Georgia Soil and Water Conservation District supervisor for Rockdale County when he was sworn into office on Jan. 8, 2020 by Probate Judge Clarence Cuthpert, Jr.
Johnson is the only African-American State Board Chairman for Soil and Water Conservation District in the state of Georgia. He was elected to the non-partisan post during the general primary in May 2018.