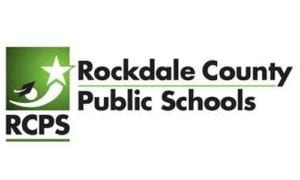 CONYERS, GA– Rockdale County Public Schools (RCPS) is formally exploring the expansion of the Office of School Safety with the creation of a Public Safety Division. After years of researching the merits of establishing a Public Safety Division and School Safety Officers within RCPS, Superintendent Terry Oatts, in consultation with the RCPS Office of School Safety and the Rockdale County Board of Education, announced the district is moving forward in reviewing such an arrangement.
"The time has come to seriously explore establishing our own RCPS Public Safety Division," said Superintendent Oatts. "We value our longstanding partnership with our local law enforcement agencies, and that partnership would continue at many levels even if RCPS were to establish its own Public Safety Division."
Within the metro-Atlanta region and throughout the state, some law enforcement agencies have experienced staffing challenges that have made it difficult at times to ensure continuity of School Resource Officer (SRO) coverage, which is the core resource for the arrangement between school districts and local law enforcement agencies.
RCPS Director of Safety Darryn Greene said, "Our partnership with Conyers Police Department and the Rockdale County Sheriff's Office is solid. As a former uniformed police officer at the state and local levels as well as having served in the security detail of two presidential administrations, I especially value the partnership between RCPS and our local law enforcement agencies."
Superintendent Oatts has impaneled an exploratory Public Safety Task Force consisting of key staff at the school and district levels. He will be soliciting the consultative guidance of local law enforcement and community stakeholders, including parents and students, as the district further explores the prospect of establishing its own Public Safety Division. The prospective timeline for the establishment of the Public Safety Division will be determined by the progress of the Task Force and Board of Education approval.