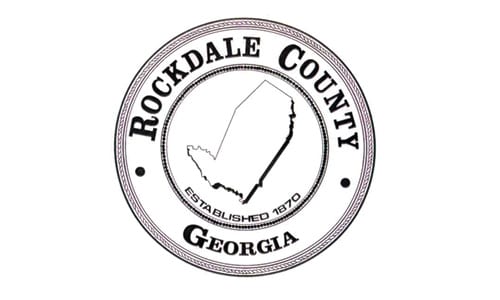 Elected officials to be sworn in during private ceremonies
Rockdale County has canceled the 2020 swearing-in ceremony for candidates who won this year.
The ceremonies were scheduled to take place on Tuesday, Dec. 29, in the Rockdale County Auditorium. Officials had planned to live stream the event, but due to Rockdale's increasing number of COVID-19 cases, the decision was made to postpone the collective ceremonies. County officials said Rockdale has been categorized as having a "high" transmission rate, according to the Rockdale Emergency Management Agency.
Those elected to office now will be sworn in during private ceremonies, some as early as Friday, Dec. 18. Newly-elected Rockdale Clerk of Court Janice Morris is among those who will take the oath of office before Probate Judge Clarence Cuthpert. Morris will be sworn in on Friday at 3 p.m. She is the only county official  who has never held office.
Those re-elected to office this year include:  Sheriff Eric Levett, Board of Commissioners Chairman Oz Nesbitt, Rockdale Post 1 Commissioner Sherri Washington, Coroner George Levett, Superior Court Judge Robert F. Mumford, State Court Judge Nancy Bills, Magistrate Judge Phinia Aten and Probate Judge Clarence Cuthpert.
"It's very disappointing that I didn't get the chance to have a traditional ceremony with my family, friends and supporters in attendance or even watching virtually, but I want to be in compliance with COVID-1," said Morris. "Everyone's health is important. I certainly don't want to put anyone in jeopardy."
Dan Morgan, who heads the Rockdale Emergency Management Agency, told On Common Ground News that the number of COVID-19 transmissions has been rising since Thanksgiving. He said that weekly reports show that Rockdale is now categorized as a county  with a "high" transmission rate.
"Over the past 14 days, we are averaging 33.5 new cases per day," Morgan stated in his Dec. 16 report. "This is up from 27.1 new cases per day just last week." 
Morgan said the 14-day case rate for Rockdale is 487 cases per 100,000, an increase from 361cases per 100,000 las week and 255  per 100,000 the week before week. The group with the highest rate of growth remains those 18-22 years old.
Morgan said Piedmont Healthcare (formerly Rockdale Medical Center) is feeling the strain of COVID-19. As of Dec. 15, he said, the hospital is reporting to be nearing capacity. The hospital's emergency room is at capacity every day, Morgan said.  Only 11 percent of in-patient beds are now available due to COVID-19, he said.
Morgan said free COVID-19 testing has increased with over 100 tests per day being conducted at the Rockdale Health Department.
"I expect the testing numbers to continue to increase as people discover that they were in contact with a positive person during the holiday," Morgan said.