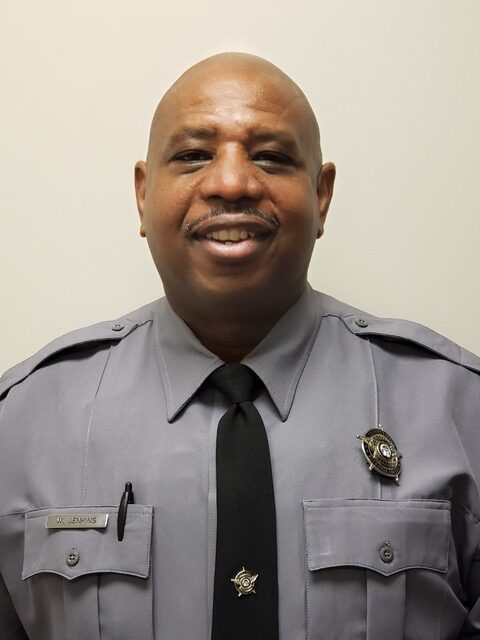 ROCKDALE COUNTY, GA – The Rockdale County Sheriff's Office(RCSO) is flying the U.S. flag at half-staff today to remember Deputy Walter Jenkins, who died last night after being struck by a vehicle while directing traffic in a construction zone. Deputy Jenkins was 54.
The Sheriff's Office said Deputy Jenkins was directing traffic on Highway 138 at the intersection of Georgia Highway 212 when the driver of a silver sedan struck him. The accident happened on May 11, around 9:30 p.m. The 16-year-old female driver who struck the deputy remained on the scene, said Jedidia Canty, Public Information Officer for the Sheriff's Office.
"She was very distraught. Sheriff Eric Levett was very concerned about her. We have reached out to her and her family to express our concern for her, Canty said.
RCSO deputies who responded to the scene found Deputy Jenkins unresponsive. He was transported to Grady Hospital, where he succumbed to his injuries. The driver of the vehicle did not complain of any injuries and remained on the scene until units arrived, Canty said. Deputy Jenkins was wearing his traffic vest, which had reflectors on it.
Georgia State Patrol is currently investigating the accident and will provide further updates as they become available, Canty said.  
Meanwhile, Canty said Sheriff Levett is reminding drivers to be mindful of their speed, especially  in school zones and construction sites. The sheriff also is urging motorists to follow Georgia's hands-free law and put down cell phones while driving.
"All of these things can reduce accidents and fatalities, if people follow the rules," Canty said.  
Deputy Jenkins is survived by his wife and three children. He had worked for RCSO for about 1 ½ years and had spent 27 years in law enforcement. He previously worked for the City of College Park before working for RCSO, Canty said.
"Deputy Jenkins had an infectious smile. He was a fun person, a comedian. He brought a lot of laughter where ever he went," said Canty.  
A memorial service that was already scheduled May 16 to remember Rockdale County's fallen deputies who have died in the line of duty over the years will now include Deputy Jenkins. The service, which will be held at noon in the parking lot of the Rockdale Sheriff's Office, also  will honor Deputy William Christian; Deputy Brian Mahaffey; and Deputy Steven Minor.
 Canty said funeral arrangements for Deputy Jenkins will be announced to the public as soon as that information becomes available.
"We are asking that the public please keep Deputy Jenkins family in their prayers," Canty said.
Pictured: Deputy Walter Jenkins. Photo provided by RCSO.