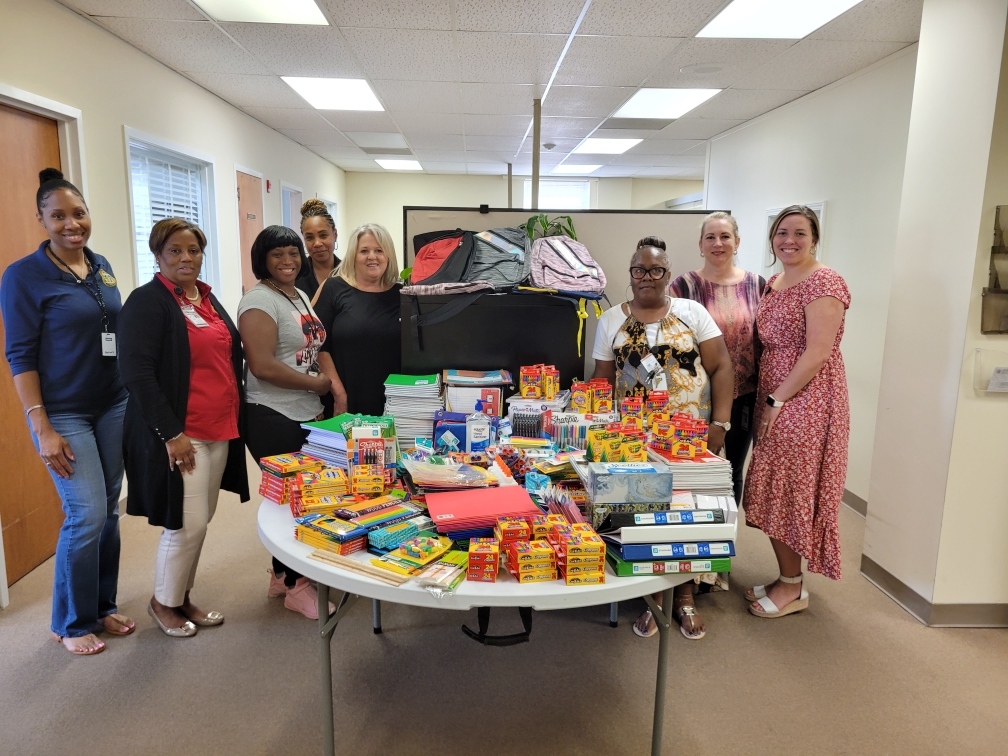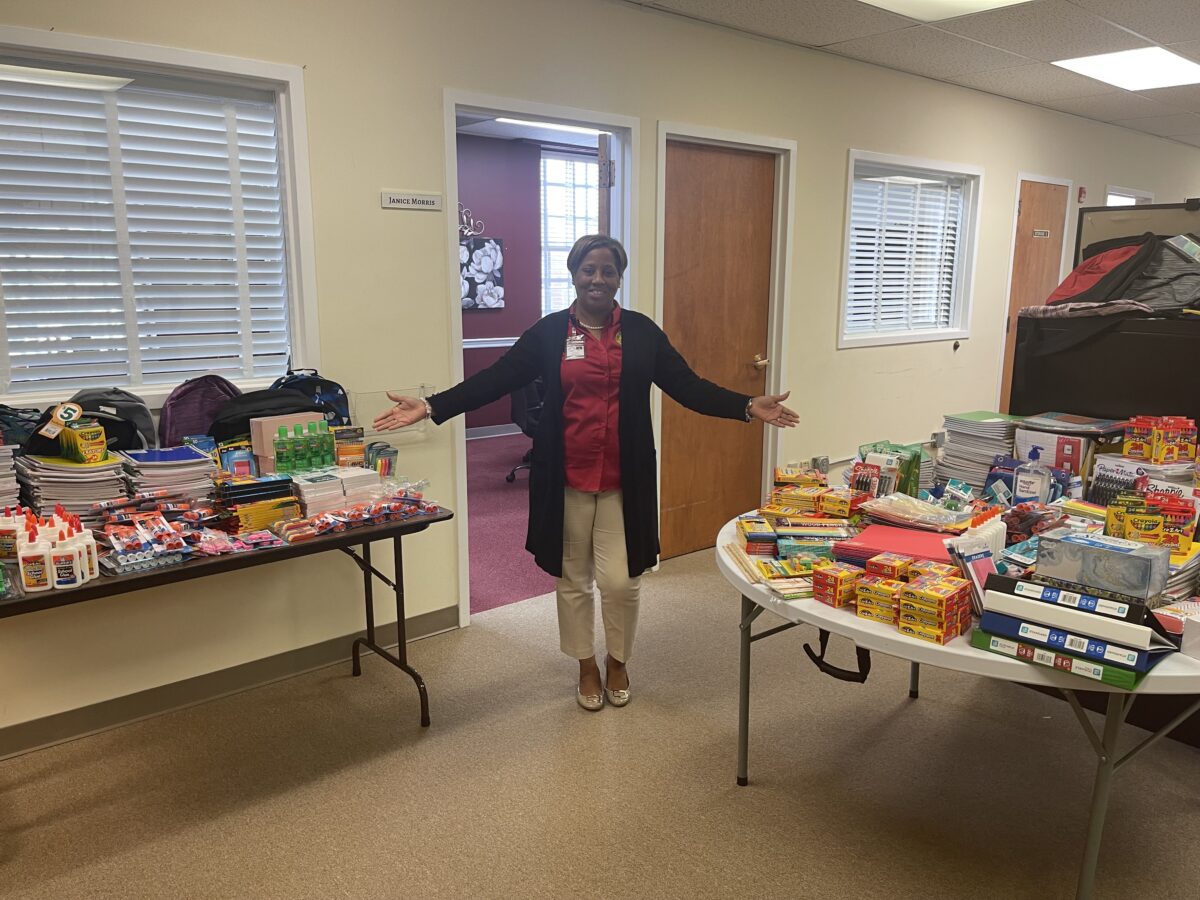 CONYERS, GA—The Rockdale County Clerk of Courts' staff members recently held a friendly competition to see how many items four teams in their office could collect in school supplies for needy students.
The four teams included: Superior and State Civil Court; State Criminal Division, Superior Criminal and Accountant Division; and Real Estate, Board of Equalization and Court Technology Divisions partnering together.
Morris commended all of the teams for doing an "amazing" job. The Clerk's Office collected more than 700 items including backpacks, crayons, spiral notebooks, pens, crayons, markers, glue and other supplies.
"We have some very competitive employees and it showed in the number of supplies given," Morris said.
Morris said her office is looking forward to donating the supplies to the Rockdale County Public Schools. Rockdale students  will start classes on Aug. 5.