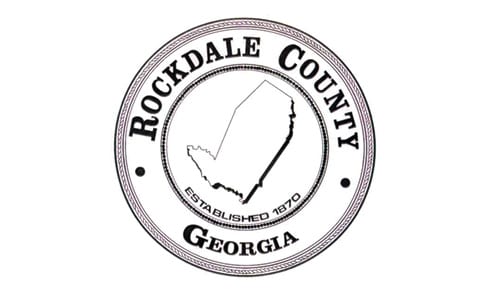 ROCKDALE COUNTY, GA – The Rockdale County Board of Elections will conduct the City of Conyers General Election on Tuesday, Nov. 2. Only voters in the Conyers and Olde Town Precincts are eligible to vote in this election. The ballot will include Mayor, City Council District 1 and City Council District 2, Post 1.
Voting options include: mail absentee ballots, in-person early voting, Saturday voting and in-person Election Day voting.
Voters wishing to vote by mail can obtain the request form for an Absentee by Mail Ballot by visitinghttps://rockdalecountyga.gov/county-departments/board-of-elections-voter-registration/. 
The Absentee by Mail Ballot request form can be submitted by email at absentee@rockdalecountyga.gov. It can also be submitted in person at the Board of Elections Office located at 1261 Commercial Drive SW, Suite B, Conyers, GA 30094.
In-person Election Day voting will take place at the voters assigned polling place. When voting in person, all voters will be encouraged to wear a mask and to practice social distancing.
In-person early voting will take place as provided within the timeline below.
The Nov. 2, 2021 Election timeline is as followed:
 Oct 4 – Voter Registration Deadline – Click here to Register to Vote: 

https://www.mvp.sos.ga.gov/MVP/mvp.do

 Oct 12 – Early Voting Begins and First day ballots will be mailed to Absentee by Mail Voters Early Voting 1261 Commercial Drive, Suite B, Conyers, 30094 ONLY (New Location)
Early Voting and Ballot Drop Box Period
 Oct 12 – 15,   8 a.m. – 5 p.m.
 Oct 18 –  28, 8 a.m. – 5 p.m. 
Oct. 29, extended hours, 8 a.m. – 7 p.m.)
The Ballot Drop Box is located inside the Board of Elections Office during the Early Voting Period above and will be locked at 7pm on October 29, 2021.  After such time, voters may drop off their ballot at the Board of Elections Office Counter up through 7pm on election day, November 2, 2021.

 Oct. 16 and Oct. 23 – Saturday Voting, 9 a.m. – 5 p.m.

 Oct. 22 – Last day Mail Absentee Ballot can be requested.

 Oct. 29 – Early Voting ends.

 Nov. 2 – Election Day – Polls will be open 7 a.m. – 7 p.m.

 Nov. 2 – All Mail Ballots must be returned to Board of Elections office by 7p.m. 
For more information, contact the Rockdale County Board of Elections Office at 770-278-7333.