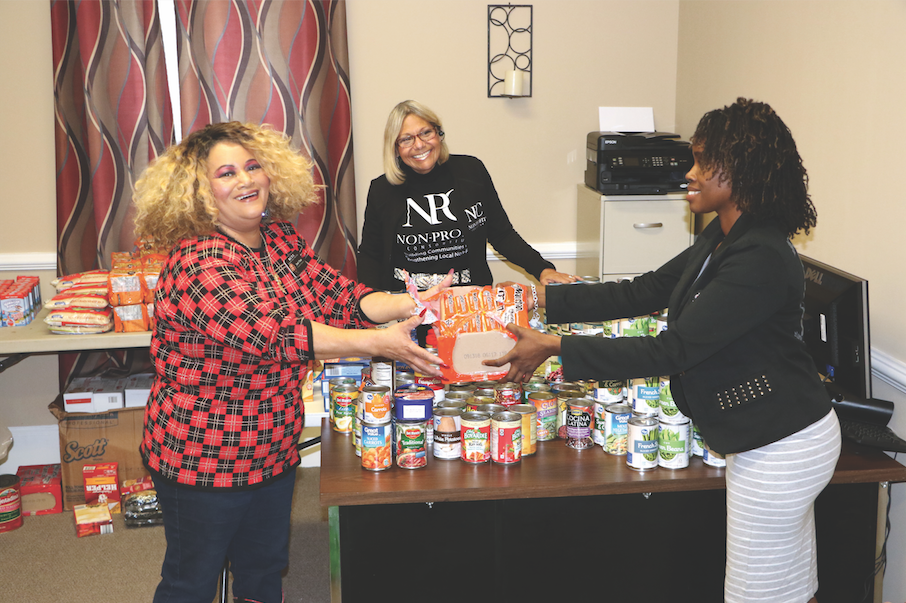 As St. Thomas continues to recover from hurricanes Irma and Maria, which hit the Virgin Islands last September, three Rockdale County leaders are doing their part to help medical evacuees now in the Atlanta area.
That help has come in the form of Iffat Walker, who is from St. Thomas and is executive director of Community Action Now, along with Cheryl Miles Board, who also is from St. Thomas and is executive director of The Non-Profit Consortium, and Josie Dean, executive director of the Rockdale County Think Tank. Together, the three women have donated clothes and other necessities through their organizations to families, who are housed in facilities in metro Atlanta. Along with providing everyday necessities, the women also have made sure the families were remembered during the holidays.
Dean said she helped provide toys and food because she wanted to make sure their holidays were special even though the families were away from their homes.
"I'm not from the island but I feel compassion for people who are in need, regardless of where they are from," said Dean.
Walker and Board said they both have lived through many hurricanes and know firsthand the plight of families who are in limbo.
"It will take a very long time for the islands to come back to full order from this," said Board.
Community Action Now, Walker said, is seeking support from the community to continue helping those who are in need both here and abroad. For more information, call 678-458-8547.
The organizations would like to thank FEMA, American Red Cross, the Department of Health and Human Services and community stakeholders are actively supporting the outreach efforts.
In February, the Non-Profit Consortium is helping to sponsor a fundraiser. For more  information, call 770-648-7226 or e-mail cboard@connectionpc.com.