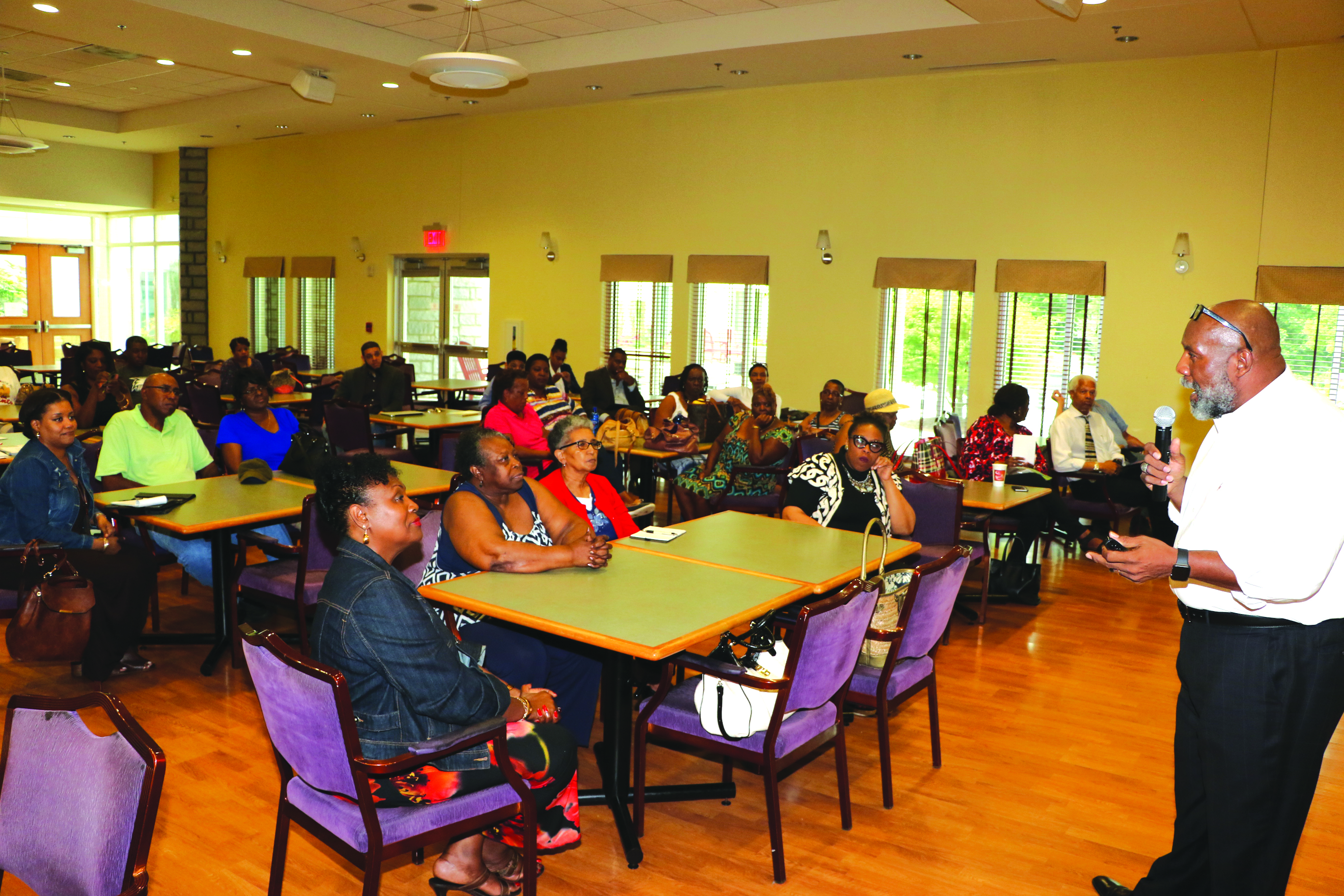 Stonecrest District 2 Councilmember Rob Turner hosted his first town hall meeting on June 1 at the Lou Walker Senior Center. About 40 people attended the meeting.
Congressman Hank Johnson, DeKalb Commissioner Mereda Davis Johnson and School Board member Vicki Turner, who are all residents of Stonecrest, spoke at the meeting. State Rep. Doreen Carter, Stonecrest Acting City Manager Michael Harris and Stonecrest Mayor Jason Lary also provided brief updates.
Stonecrest City Council member Jazzmin Cobble, District 3, will host a town hall meeting for constituents on June 8, 7 p.m., Ousley United Methodist Church, 3261 Panola Road, Lithonia.
Stonecrest City Council member Jimmy Clanton, Jr., District 1, has scheduled two town hall meetings to provide citizens updates and to hear from them. The first meeting will be held on June 12; the second meeting is set for July 10.  The times and locations are to be determined.