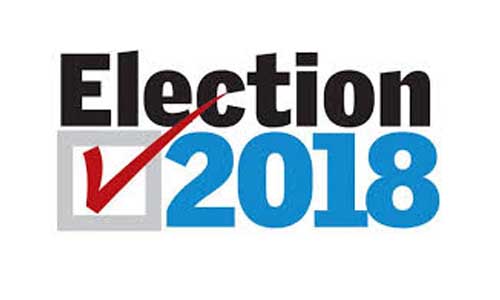 Democrats tried hard on election night to turn the state blue urging voters to go to the polls, but Georgia stayed true to its color—red—giving the GOP the state's top seats. Here's a look at how the top races stacked up:
Lt. Governor
Republican Geoff Duncan was elected lieutenant governor, defeating Democrat Sarah Riggs Amico with 52% of the vote (1,946,233 votes). Amico received 1,815, 510 votes (48%).
Insurance Commissioner
Republican Jim Beck held the lead over Democrat Janice Laws, receiving 1,939,665 votes (50%) for state insurance commissioner. Laws garnered 1,801825 votes (47 %). Libertarian Donnie Foster placed third with 101,583 votes (3%).
Labor Commissioner
Republican Mark Butler was re-elected labor commissioner, defeating Democrat Richard Keatley with 2,013,751 votes (53%). Keatley received 1,817,343 (47%).
State School Superintendent
Republican incumbent Richard Woods defeated Democratic challenger Otha Thorntion for Georgia school superintendent. Woods received 2,042,222 votes (53%) while Thornton received 1,801,698 votes (47%).
Attorney General
Republican Chris Carr was re-elected attorney general, narrowly defeating Democrat Charlie Bailey. Carr received 1,975,980 votes (51%) while Bailey received 1,867,941 votes (49%).
Agriculture commissioner
Republican incumbent Gary Black was re-elected agriculture commissioner. Black, who received 2,034,305 votes (53%), feated Democrat Fred Swann, who received 1,790,760 (47%).