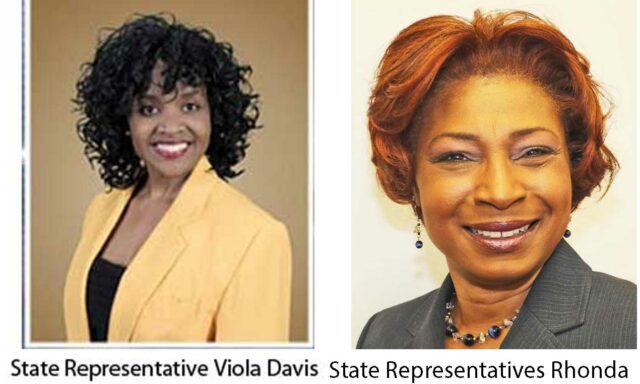 ATLANTA – State Representatives Viola Davis (D-Stone Mountain) and Rhonda Taylor (D-Conyers) will host a virtual town hall to educate property owners and homeowners on House Bill 1093 and other housing issues on Thursday, Feb. 17, 7:30 p.m. via Zoom. Advanced registration is required. To register for this virtual town hall, please click here.
"I am worried that such a law would increase the number of boarding houses, illegal personal care homes and party houses within stable neighborhoods and single-family residential neighborhoods," Rep. Davis stated in a news release. "In my district, homeowners would not have the ability to complain that a slaughterhouse is operating in a residential neighborhood. I've learned that this legislation would make such an act permissible after consulting with legislative counsel about these issues within my district."
"To rid local governments of the right to oversee their cities and counties is not only dangerous, it is frankly rude," Rep. Taylor stated. "To threaten loss of financial assistance and grants adds insult to injury. If passed, this law would do nothing to preserve community safety or maintain home values. It appears more to be a way to silence residents."
Davis and Taylor stated that House Bill 1093 would prohibit local governments from enacting or enforcing any restrictions on rental homes, land or dwellings that are or could be subject to a residential rental agreement longer than 30 days. HB 1093 would also restrict local governments that violate the potential law from financial assistance, funds or grants from the Georgia Department of Community Affairs. The bill would waive the sovereign immunity of local government entities in certain circumstances, unless the damages of the violation exceed $1 million per occurrence.
For more information on HB1093, please click here.