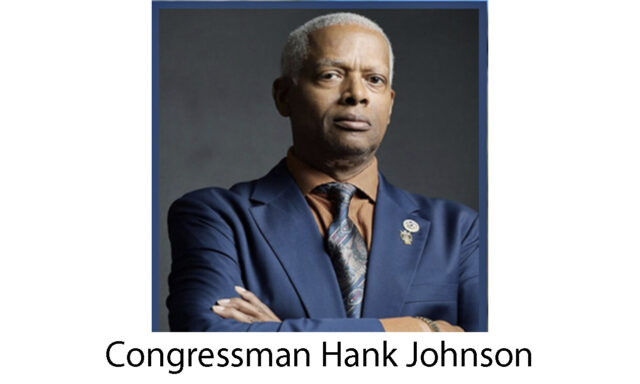 WASHINGTON, D.C.—This week, U.S. Rep. Hank Johnson voted to pass bipartisan, bicameral legislation to end forced arbitration for sexual harassment and assault survivors nationwide.
The Ending Forced Arbitration of Sexual Assault and Sexual Harassment Act, H.R. 4445, will void forced arbitration agreements in any contract if a sexual assault or harassment claim is brought.
According to the Economic Policy Institute, for employment contracts, more than 60 million Americans would be impacted alone. That estimate grows exponentially when considering other contracts and terms and conditions where forced arbitration clauses are typically found, such as in nursing homes, property leases, ride-share apps, movers, handyman services and more.
By voiding forced arbitration clauses in the case of sexual assault and harassment, survivors are provided the freedom to decide what legal path works best for them – that can include bringing a claim in court, discussing their case publicly or seeking another kind of legal remedy. It will eliminate institutional protection for harassers and abusers and give survivors the chance to pursue justice.
"It's a travesty of justice for anyone to be subjected to sexual harassment and even sexual assault on the job. We must stop the accepted culture of brushing these acts under the rug and silencing victims through intimidation or trickery in forced arbitration," said Rep. Johnson. "When victims find that after they have been assaulted, they are barred from going to court because they have been hoodwinked into a forced arbitration agreement with their employer, they have been assaulted for a second time. In these arbitration proceedings, we often find that the deck is stacked against the victim in favor of the perpetrator."
The Ending Forced Arbitration of Sexual Assault & Sexual Harassment Act builds on Congressman Johnson's signature, bicameral, bipartisan, Forced Arbitration Injustice Repeal, H.R.963, the FAIR Act. The FAIR Act re-establishes everyday Americans' 7th Amendment right to seek justice and accountability through the court system by eliminating forced arbitration clauses in employment, consumer, antitrust and civil rights cases, and allow consumers and workers to agree to arbitration after a dispute occurs. Sen. Richard Blumenthal (D-CT) introduced the companion bill in the Senate.
"These bills are good, common-sense legislation. I am proud to have voted for H.R. 445, which serves as a first step towards nation-wide change in workplace culture," said Johnson. "But I'm in Congress to stand up for the voiceless and the powerless, which is why we must also pass H.R. 963, the FAIR Act, and restore fairness to the entire American justice system by reasserting all individuals' right to access the court system."