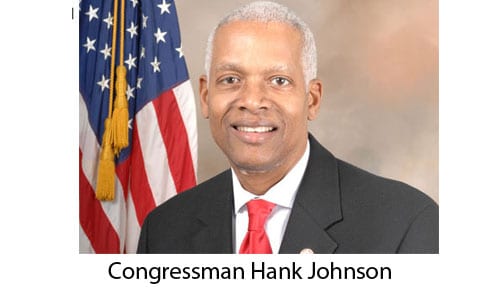 CONYERS, GA—On Saturday, Oct. 23, 10 a.m. to 2 p.m., Congressman Hank Johnson (GA-04) is hosting a free Pfizer COVID-19 vaccination event with the Rockdale County Board of Commissioners and the Gwinnett, Newton, Rockdale Health Department.
The free event will be held at 1733 Lake Rockaway Rd., Conyers, GA 30012.  *Enter 2442 Lake Rockaway Rd. for your GPS.
The Gwinnett, Newton, Rockdale County Board of Health will administer 100 Pfizer vaccines. Rockdale County will give $50 gift cards to the first 100 vaccine recipients. The shots and gift cards are on a first-come, first-serve basis.
For more information: Call Rep. Johnson's district office at 770-987-2291.