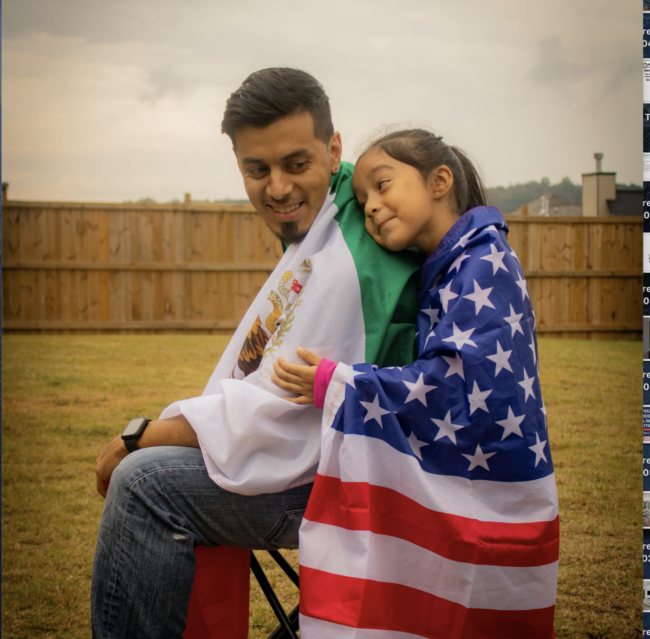 Congressman Hank Johnson (GA-04) announced the winners of his 2021 Congressional Arts Competition and awarded four college scholarships worth a total of $35,000 on April 24 in a virtual ceremony.
In this year's competition, there were more than 36 entries from nine high schools in DeKalb, Rockdale, Newton and Gwinnett counties.
The Grand Prize Winner was Jacqueline Campos-Zarare, a junior at Brookwood High School. Campos-Zarare won a $12,000 scholarship to Savannah College of Art & Design (SCAD) for her work "Somos Uno." Campos-Zarare's winning piece will be displayed in the U.S. Capitol, where it will hang with other award winners from around the country for a year. Campos-Zarare also won two roundtrip airline tickets from Southwest Airlines to Washington, D.C., for the National Recognition Ceremony, which is still pending due COVID-19 protocols.
First runner-up was Velda Wang, a senior at Parkview High School. She won a $12,000 scholarship to the Art Institute of Atlanta for her work "I Open Minded." Her work will hang in Congressman Johnson's District office for a year.
Second runner-up went to Matthew Williams, a senior at South Gwinnett High School, for his work "Black Lives Matter." He earned a $7,500 scholarship to The Art Institute of Atlanta.
Third-runner up was Alva Huang, a junior at SKA Academy of Art and Design in Duluth. She earned a $3,500 scholarship to the Art Institute of Atlanta for her work "Star of the Show."
Since 2007, Congressman Johnson has awarded more than $530,000 in arts scholarships to Fourth District students.
The judges for Rep. Johnson's 2021 Art Competition were: Visual Artist Marietta Murton, Kris 10 Photography Founder Kristen Kinder, artist Elmer Kinder and Kate McLeod of the High Museum of Art.
To watch the ceremony and see the artwork, click 
HERE
.