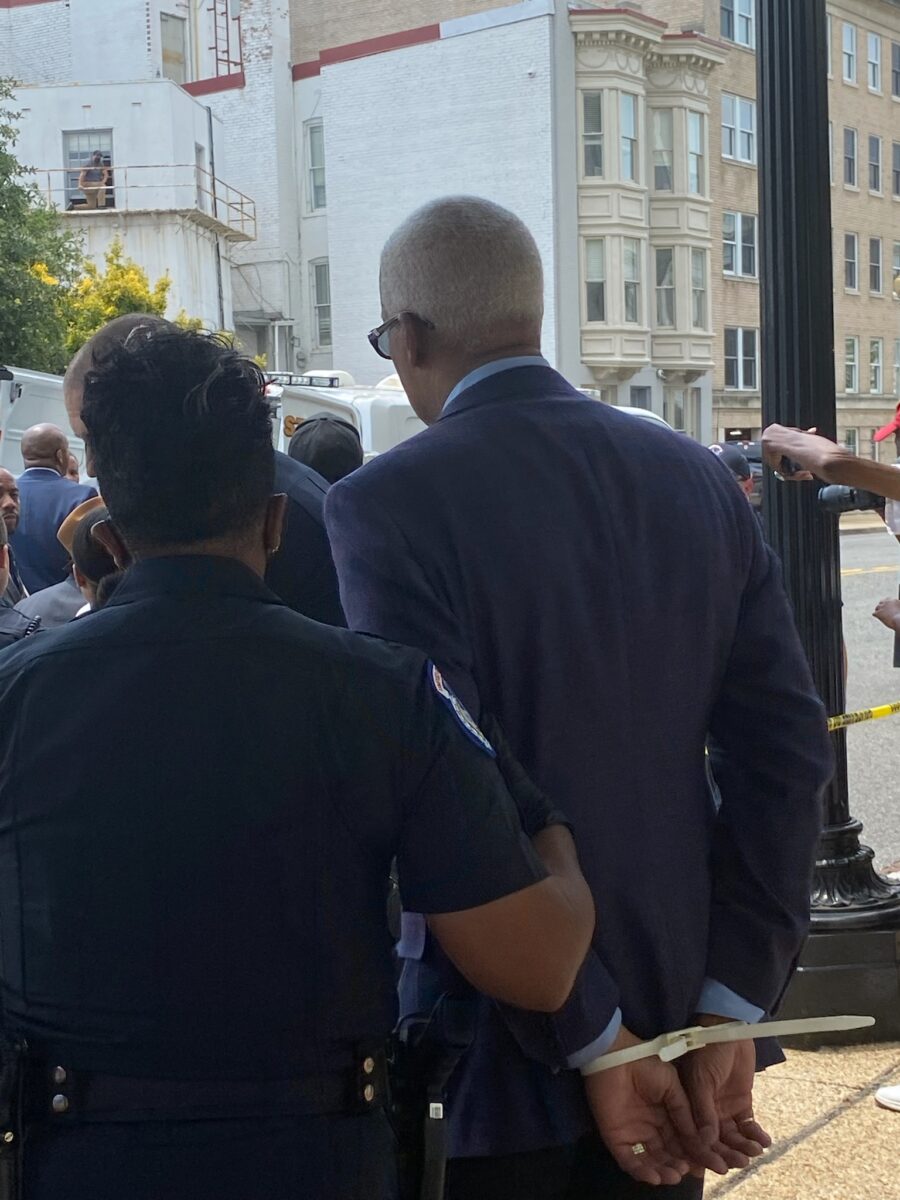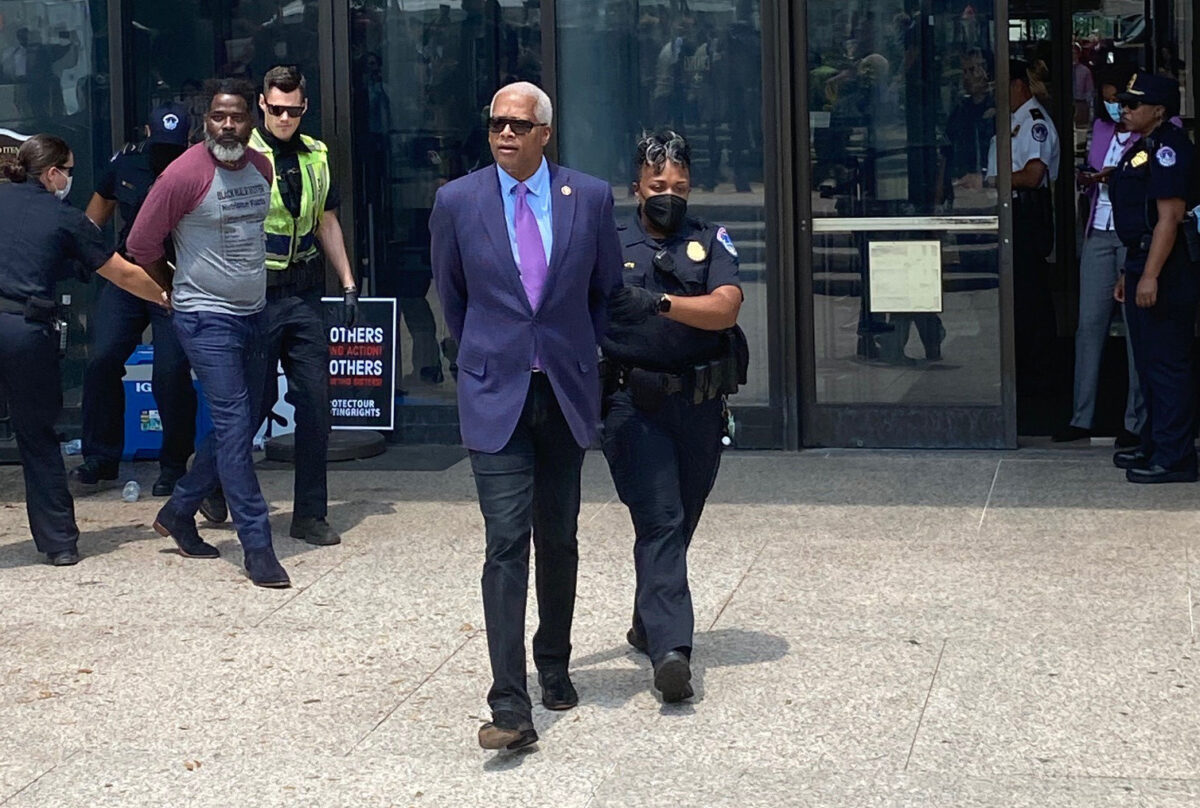 WASHINGTON, D.C.— Georgia Congressman Hank Johnson (GA-04) was arrested today (JULY 22) around 1 p.m. along with a group of about 12 black male voting rights activists protesting Senate inaction on voting rights legislation and filibuster reform.
The protest, which took place outside of the Hart Senate Office Building, was also in response to voter suppression bills and laws throughout the country, including Georgia, that target students, the elderly and people of color.
Johnson's office said in a statement:
"In the spirit of his dear friend and mentor – the late Congressman John Lewis – Rep. Johnson was getting in "good trouble" fighting for and protecting civil and voting rights for all Americans."
Johnson was released from jail a short time after his arrest. He boarded a plane and was headed home to DeKalb County, where he lives, his office said.