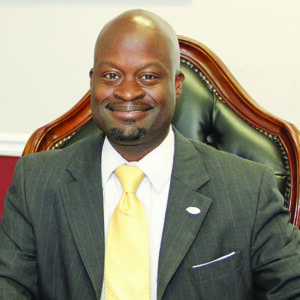 There was no change in the number of votes received by Thua Barlay, who ran for the Rockdale Board of Commissioners, Post 1 seat, Rockdale elections officials have determined.
Barlay, who placed third in the seven-way race, had requested a ballot recount in the May 24 Democratic primary. Elections officials held the recount on June 1 and there was no difference in the ballot results, said Rockdale Elections Supervisor Cynthia Welch.
Barlay earned 1,340 votes (18.85 percent). Phyllis Hatcher earned 1,386 votes (19.49 percent). As a result, Hatcher will be in a runoff on July 26 with front-runner Sherri L. Washington, who received 2,305 votes (32 percent). A runoff is required because none of the candidates received more than 50 percent of the vote.
"There was only a difference of 46 votes and because it was less than 1 percent, he (Barlay) was entitled to a recount," Welch said. "The only time there would be a discrepancy is with the mail-in ballots. There weren't that many of those. The machines tabulated the other ballots and there was no change in the numbers."
Welch said that several of the candidates or representatives attended the recount.
The Democratic winner of the runoff will face Republican T.P. Chastain in the November General Election.