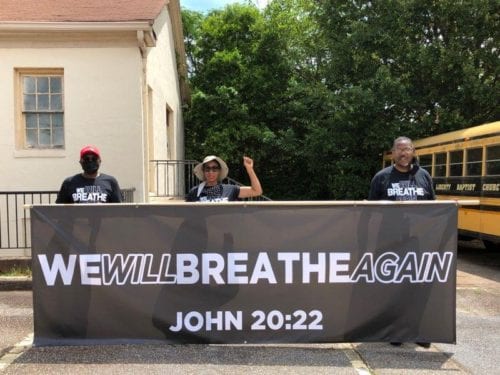 Peaceful demonstrators call for change 
DeKalb County Commissioner Larry Johnson joined a peaceful protest today, June 7, in remembrance of George Floyd at The Rebirth Church of Atlanta, located at 2218 Candler Road, Decatur.
The church, which is under the leadership of Pastor Maria Stafford, was one of many peaceful demonstrations held this weekend across the country, after days of protests turned to rioting and looting.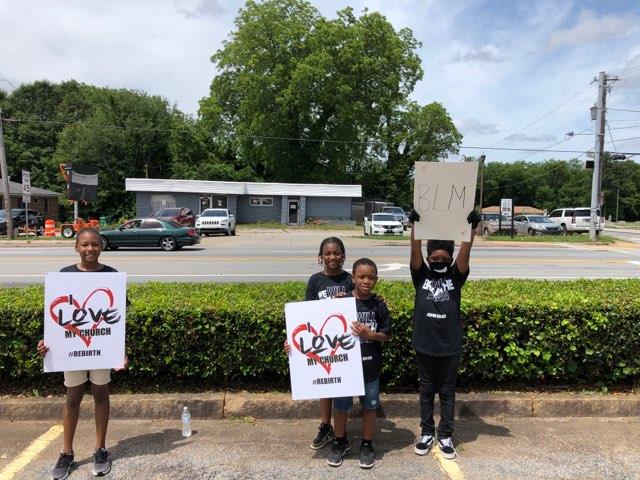 Pastor Alexis Brookins organized the event, along with Pastor Quincy Carwswell II, The Covenant Church, Decatur; Pastor Darrel Hall, Elizabeth Baptist Church, Conyers; and Pastor David Kennebrew of Freedom Fellowship Church in Atlanta, to give millennials a platform to demonstrate.
Adults and children alike participated, dressed in black to remember Floyd, the unarmed black man who was killed by a white Minneapolis, MN police officer. The former officer kneeled on the back of Floyd's neck until he stopped breathing while three other officers did nothing to intervene. A grocery store clerk said Floyd allegedly gave her a counterfeit bill.
Floyd's death on Memorial Day has sparked protests across the nation with demonstrators expressing their outrage over police brutality and calling for justice.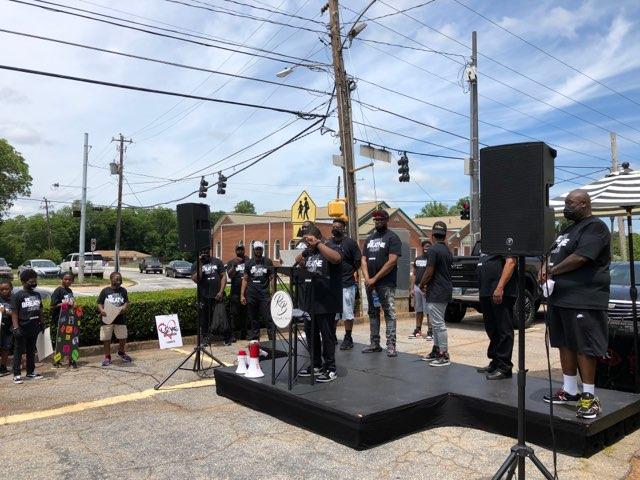 All four police officers in the Floyd case now face charges in connection with his death. As he lay pinned on the ground, Floyd said repeatedly "I can't breathe." Floyd's last words have become a rallying cry around the country for blacks who have been killed at the hands of the police.
Floyd will be laid to rest on Tuesday, June 9, in Houston, Texas next to his mother.
Commissioner Larry Johnson shared these photos from the Sunday, June 7, protest.