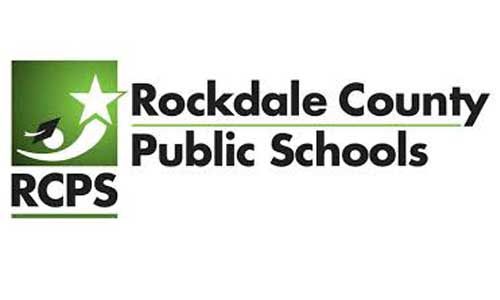 Rockdale County Public Schools (RCPS) is hosting a Virtual Teacher Job Fair on Wednesday, May 19, 2 p.m. – 5 p.m. Interested candidates may pre-register at www.rockdaleschools.org/jobfair or with Career Fair Plus at https://cfplus.page.link/qFng.
The district is seeking outstanding candidates for teaching positions for the 2021-2022 school year. Most RCPS schools will be represented and interviews will be held during the Virtual Job Fair.
RCPS has 11 elementary schools, four middle schools, three traditional high schools, a virtual campus and four non-traditional schools (Rockdale Career Academy, Rockdale Magnet School for Science and Technology, Open Campus, Alpha Academy). In addition, we offer specialty and choice programs focusing on STEM (science, technology, engineering, math), performing and visual arts, technology and engineering, pre-medical science, business and leadership, radio and film entertainment, and much more.
RCPS offers competitive salaries, mentorship for new teachers, and robust professional development programs and opportunities. As a leader in technological innovation in education, RCPS has been a one-to-one technology district for nearly a decade. Our Learning Reimagined one-to-one initiative not only provides laptops, tablets, equipment and programs to all students, teachers and classrooms, but also provides teachers with the ongoing training and support needed to effectively utilize the educational potential of these technologies.
To protect the safety and well-being of staff and students, RCPS has implemented a comprehensive set of COVID-19 safety and mitigation measures. RCPS was the first district in the state to offer free COVID-19 testing to all employees and students and is offering free COVID-19 vaccinations to students, staff, and community members. Safety measures also include offering free telehealth services, implementing a hybrid model for the return of in-person learning, implementing mandatory mask wearing, social distancing, contact tracing in schools, and much more. For additional information on the district's safety and mitigation measures, please visit www.rockdaleschools.org/reopening.
RCPS is located 22 miles east of Atlanta and has an enrollment of more than 16,000 students.
To see the full schedule of opportunities to meet the RCPS Recruitment Team at virtual job fairs around Georgia and the Southeast, visit www.rockdaleschools.org/recruiting