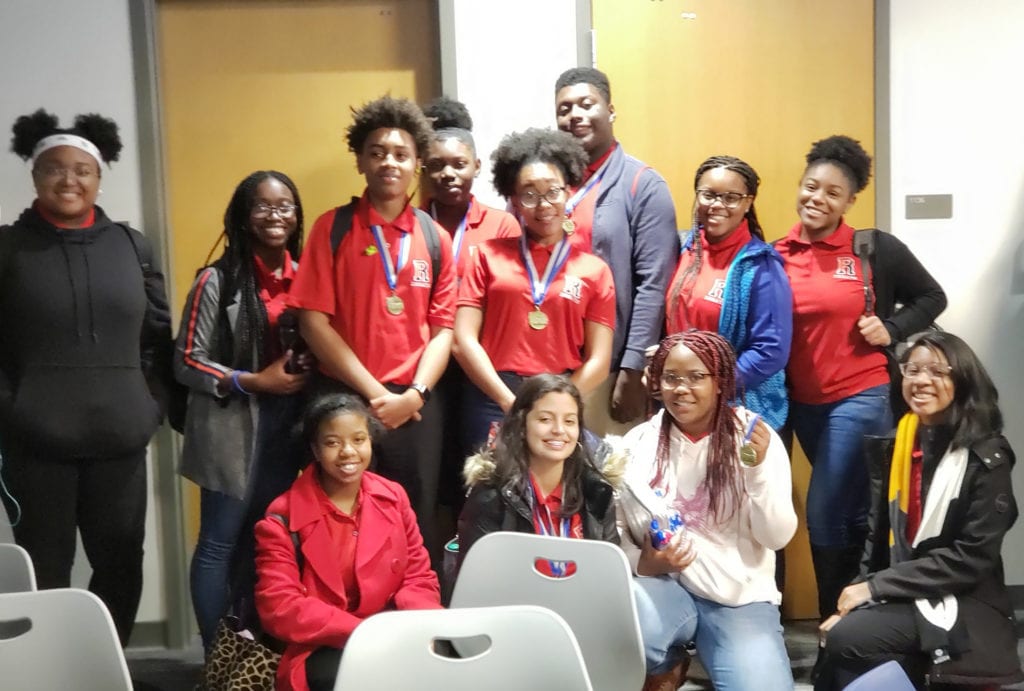 The Rockdale County High School (RCHS) Debate Team returned home with medals including top speaker for the entire tournament – at the Nov. 10 Atlanta Urban Debate League (AUDL) Tournament. The event hosted more than 350 middle and high school students from Atlanta metro area school districts including Atlanta Public Schools, DeKalb, Gwinnett, Calhoun, Cobb, Decatur City, Douglas County, Drew Charter, and more.
The RCHS Debate Team placed 6th, 7th, 10th, and 12th place in team competitions. RCHS individual winners include: Tyla Harris 1st Place Speaker (over the entire tournament), Jackie Gomez Villa 5th Place Speaker, Aaron Gill 11th Place Speaker, Tru Jamison 15th Place Speaker, Leah Jackson 16th Place Speaker. RCHS Debate Team members are Masadericka Ampafo, Taijah Clark, Lauryn Cornwell, Courtney Cox, Janae Dacosta, Aaron Gill, Jackie Gomez Villa, Tyla Harris, Leah Jackson, Courtney Jacquez, Tru Jamison, Skylar Jerome, Faith Johnson, Bayleigh Smith, Ashley Toney, Kyrin Turner, Rhyan Turner, Madison Wright.
The team sponsor is Shannon Turner. For more information, contact sturner@rockdale.k12.ga.us . The AUDL, founded as a partnership between Emory University and Atlanta Public Schools, provides debate education programs, services, and opportunities to diverse students, educators, and members of the community.