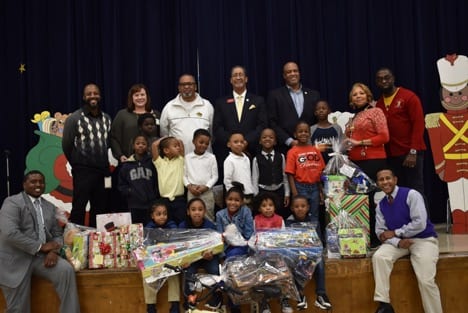 More than three dozen needy students at three DeKalb County elementary schools have winter coats, thanks to the local community pitching in to help.
Stonecrest Mayor Jason Lary and the city of Stonecrest worked in partnership with the Lithonia-Stonecrest Kiwanis Club on "Project Warmth" to provide students from Flat Rock, Fairington and Stoneview Elementary schools with jackets and toys for the holidays.  Other partners included Caribbean Shipping International; Cross Culture Church, where Rev. Woodrow Walker II is pastor; and Hen Pen, Inc.
The students received the gifts just before the DeKalb school district's Winter Break began.