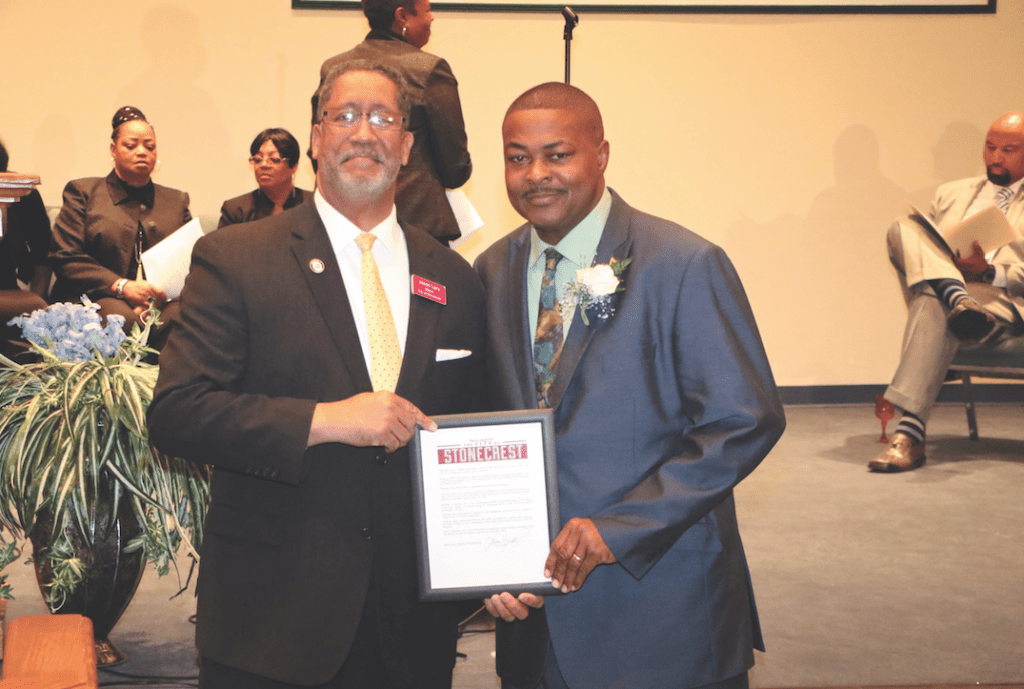 Pastor Charles Bennafield was installed on Jan. 6 to lead the historic Flat Rock Community Church, located in the new city of Stonecrest.
The installation officially merged two churches in which Bennafield has been involved over the last 15 years: Crossroads Christian Community Church, which he launched in 1998, and Flat Rock Community Church, where he served 6 years before the launch.
Four elected officials attended the celebration: Congressman Hank Johnson, Stonecrest Mayor Jason Lary and Stonecrest Councilmembers Diane Adoma and George Turner, who all live in the city where Flat Rock is located.
Congressman Johnson likened the church's new leadership to the season of spring, saying "A new crop is coming up."
Mayor Lary brought greetings on behalf of the city and Union Missionary Baptist Church, where he is a deacon, and presented Bennafield with a proclamation.
Flat Rock Community Church's roots date back to 1860, when it was founded by former slaves after the Civil War.
Both actor/comedian Chris Tucker, and former NFL quarterback Warren Moon's family roots can be traced back to the Flat Rock community.
To watch a portion of the celebration, go to www.ocgnews.com.