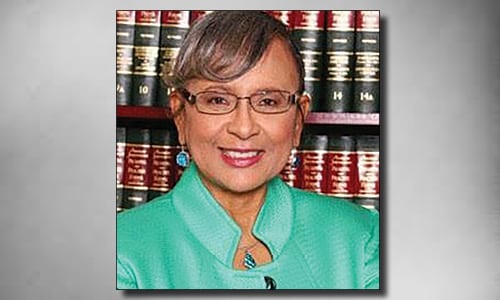 By Ruth A. Wilson
Rockdale Clerk of Courts
The Annual Rockdale County Middle School Oratorical Competition is set for Monday, Nov. 18, 6 p.m., at Rockdale Career Academy. The district-wide contest is sponsored each year by Lexicon Technologies, Snapping Shoals EMC, Evans Tool and Die,  The Rotary Club of Conyers and the Rockdale Clerk of Courts. The first, second and third-place winners receive cash prizes, which they are encouraged to use for college savings. All students, parents and the public are invited to attend and see what it takes to win. This free event is a great way to support young people doing positive things with their time and energy.
All of the contestants are winners because they have won the competition for their grade level at their schools. All of them Choose to be Champions because it takes Courage, Commitment and Consistent effort to get to the district level competition. I can remember my Speech 101 class when I hid behind the podium so other students could not see the paper shaking in my hand. Overcoming that fear of public speaking has served me well over the years. Each of the contestants is on a path to mastering an essential skill.
The ability to communicate effectively with superiors, colleagues, and staff is necessary, no matter what industry you choose. Workers in the digital age must know how to effectively convey and receive messages in person as well as via phone, email, and social media. Employers are making effective communication skills a top priority.
TOP 5 COMMUNICATION SKILLS EMPLOYERS ARE SEEKING
Listening
Being a good listener is one of the best ways to be a good communicator. No one likes communicating with someone who only cares about putting in her two cents, and does not take the time to listen to the other person. If you're not a good listener, it's going to be hard to comprehend what you're being asked to do. Students must take the time to practice active listeningas they receive feedback on their speeches.
Nonverbal Communication
Your body language, eye contact, hand gestures, and tone all color the message you are trying to convey. A relaxed, open stance (arms open, legs relaxed), and a friendly tone will make you appear approachable, and will encourage others to speak openly with you. Eye contact is very important; you want to look the person (audience) in the eye to demonstrate that you are focused on the person and the conversation.
Clarity and Conciseness
Good communication means saying just enough – don't say too little or talk too much. Learn to convey your message in as few words as possible. Say what you want clearly and directly, whether you're speaking to someone in person, on the phone, or via email. If you ramble on, your listener will either tune you out or will be unsure of exactly what you are saying. Think about what you want to say before you say it; this will help you to avoid talking excessively and/or confusing your audience.
Engaging and Approachable
Through a friendly tone, a question, or simply a smile, you will encourage your coworkers to engage in open and honest communication with you or your audience to actively listen to you. It's important to be considerate of the audience and co-workers in all our communications. This is important in both face-to-face and written communication. Personalizing your presentation or conversation can create more of a sense of connection.
Self-Confidence
It is important to convey self-confidence in all of your interactions with others. Your audience and co-workers are much more likely to enjoy hearing from you if they see that you believe in yourself and the ideas you are conveying. Confidence ensures your coworkers that you believe in and will follow through with what you are saying. Exuding confidence can be as simple as making eye contact or using a firm but friendly tone.Of course, be careful not to sound arrogant or aggressive. Be sure you are empathizing with your listener.
All of these skills are touched upon during the preparation, training and practice for the Oratorical Competition. We work with the students prior to the contest to fine tune their speeches and provide specific individual constructive feedback for improvement. Some of them are so well done, it leaves the audience and judges scratching their heads trying to figure out who won the contest.
Competition topics this year are as follows:
6th Grade: ALL IT TAKES IS ONE
7th Grade: WHO WILL LEAD THE FUTURE?
8th Grade: YOU ARE RESPONSIBLE FOR GOOD GOVERNMENT
Interested students should contact the Oratorical Competition Chair for their school
Conyers Middle School – Sonja Vernon
Davis Middle School — Patryce Harvey
Edwards Middle School – Thomas Gray
Memorial Middle School – Patrice Tealer