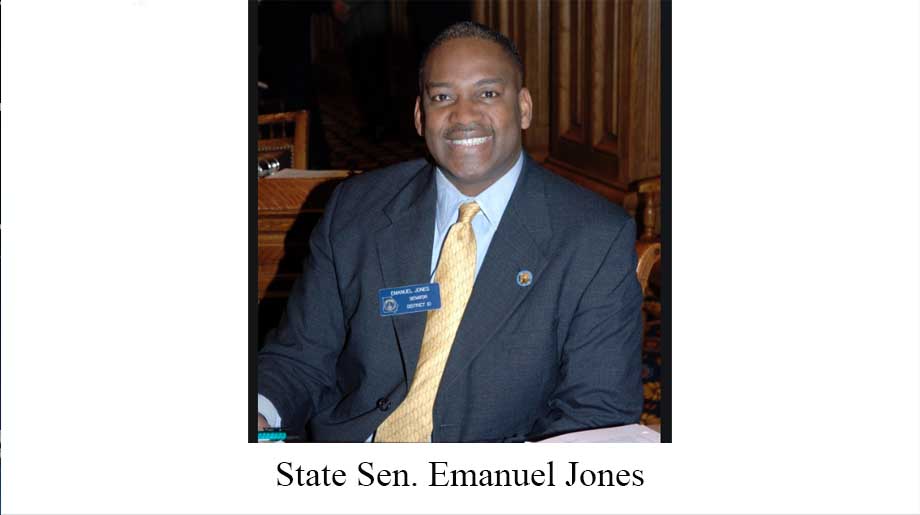 Dr. Martin Luther King Jr. once said, "The time is always right to do what is right." I believe that now is the time for all people of goodwill and benevolence to seize this moment and do what is right to prevent the spread of COVID-19. We must act immediately to protect our school-aged children, family, friends, neighbors and co-workers. We must start talking to each other about the importance of vaccination. And we must be courageous and use our roles in our communities to bring forth change.
As someone who was taught to think logically and rationally in my pursuit of a career in electrical engineering, I find it difficult to comprehend the scientific divide in this country. As a business person and politician, I have come to realize the powers of persuasion and the strength of one's conviction. As someone trained in physical sciences, it never occurred to me that a large segment of the general public could be led to believe that science, either physical or social, does not matter.
At a time when this country needs the collective knowledge of our physical and social scientists, we must take a stand to bring to light the importance of this vaccination.
Our health care community has done a tremendous job throughout the pandemic. They consistently seek ways to educate, communicate and take care of our community. We need to listen and take to heart the information they share. They are leaders in this space and we should look to them for guidance and expertise.
Dr. Jonathan S. Lewin, Chief Executive Officer and Chairman of the Board for Emory Healthcare, the state's most comprehensive health care system, sees the tremendous toll that COVID-19 has taken on patients and their families. He has also witnessed the stress it has placed on our clinicians on the frontline.
"The pandemic is affecting everyone who needs care, even those who don't have the virus. Patients without COVID-19 still need to be treated and that is challenging when unvaccinated COVID-19 patients are placing a significant stress on hospitals and health providers throughout the state," Lewin says.
"One of the easiest things you can do to protect yourself, your family, and your neighbors is to be vaccinated," says Lewin. "The vaccines being administered are safe and effective, even against the Delta variant."
Reports indicate that the large majority of COVID-19 patients arriving at Georgia's hospitals are unvaccinated. Many of them are younger and sicker than ever before. COVID-19 deaths in Georgia are also rising at an alarming rate. Taken together, it's pushing our hospitals and health care providers to the breaking point.
Many people have been led astray and have chosen to believe in fraudulent science and politics. The result is distrust in leadership. Some of our elected and appointed officials are afraid to act while our communities suffer from the ravages of this pandemic. We need to continue to encourage our communities to wear masks and get vaccinated. Now is the time to restore trust in our government. Now is the time for tough and difficult political decisions based on facts and hard science.
In this environment of political leadership, at every level of government, COVID-19 is spreading among our communities and now is the time realize that we must do better.
Sen. Emanuel Jones represents the 10th Senate District, which includes portions of DeKalb and Henry counties.  He may be reached at 404.656.0502 or by email at emanuel.jones@senate.ga.gov.