By Mark Brock
DeKalb County School District Athletics Specialist
DEKALB COUNTY, GA–Region play continues this weekend with key games set for DeKalb County stadiums on Thursday and Friday as DeKalb football fans get their choice of nine games.
A big Region 4-5A matchup is set for Friday night at Adams Stadium as Tucker (3-3, 1-0) entertains Chamblee (3-3, 1-0) to see which team can remain at the top of the standings after two weeks of region play.
Tucker is coming off a big home 48-39 victory over the Decatur Bulldogs to get their region season off to a good start. Jordan McCoy ran for 337 yards and five touchdowns to lead the Tigers to the win.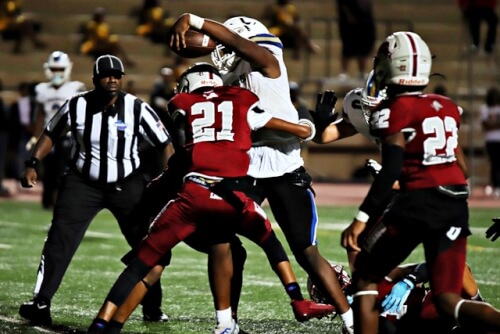 Chamblee enters the big matchup coming off a thrilling come-from-behind 35-28 double overtime victory against the Martin Luther King Jr. Lions last Thursday at Godfrey Stadium. Quarterback Ashton Bolston ran for a pair of touchdowns and threw for two more in the win for the Bulldogs.
Tucker holds a 15-10-1 advantage in the series with Chamblee but the Bulldogs broke an 11-game losing streak to the Tigers with a 15-10 win a year ago.
Two big Region 5-2A games are set for Thursday night as McNair (3-3, 1-1) hosts Towers (0-5, 0-1) in a DeKalb rivalry at Godfrey Stadium at 7:00 pm and Columbia (3-3) tries to move on from a tough 33-29 road loss to Callaway last week as the Eagles face off with Landmark Christian (0-6) in another road game at 7:00 pm.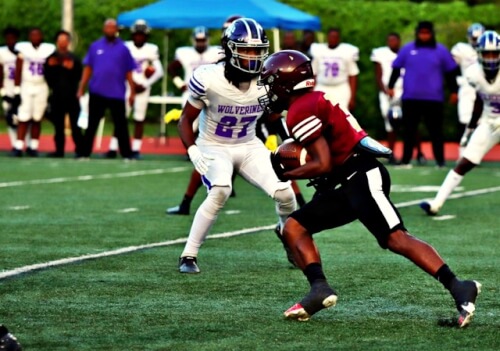 McNair is coming off a big 50-14 win over Landmark Christian as the Mustangs prepare for a homecoming matchup with the Towers Titans who dropped their region opener 41-16 to Redan last weekend. McNair quarterback Jeremy Victor became just the second Mustang and 16th DeKalb player to surpass 2,000 yards passing and 1,000 yards rushing for a career in the win over Landmark.
Towers leads the series 11-10 overall (8 of last 10) but the Mustangs broke a three-game losing skid with a 25-6 win a year ago.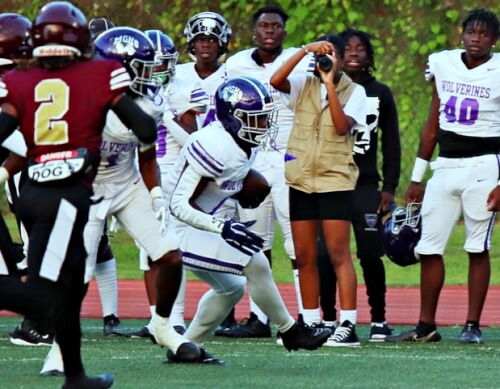 Avondale Stadium hosts Lithonia's homecoming game on Friday as the Bulldogs (1-5, 0-1) and the Martin Luther King Lions (1-5, 0-1) try to get into the Region 4-5A win column.
These two neighborhood rivals have only played four times with the Lions holding a 3-1 mark after winning a tight 33-25 game last year.
A pair of Region 6-4A matchups on Friday night in DeKalb feature non-DeKalb teams invading to take on DeKalb teams.
Holy Innocents (5-1, 0-1) was ranked heading into last week's game with Westminster but lost 9-3 in the region opener for both teams and now travels to North DeKalb Stadium to take on the red-hot Miller Grove Wolverines (5-1, 1-0) who are riding a five-game win streak.
The teams are meeting for just the second time and Holy Innocent's won last year 14-7 in a defensive battle. The Wolverines got 175 yards rushing and three touchdowns from senior running back Ta'Jon Corbitt who went over 2,500 career rushing yards in a 34-12 win over Southwest DeKalb.
Southwest DeKalb (2-4, 0-1) hosts Hapeville Charter (2-4, 1-0) at Godfrey Stadium for a 7:30 pm kickoff on Friday. The Panthers want to rebound from the loss to Miller Grove while Hapeville looks to ride the wave of its late touchdown win over Stephenson at home last weekend.
A Georgia-Alabama matchup is set for Hallford Stadium on Friday at 7:30 pm as Class 3A Cedar Grove hosts Class 6A Carver out of Montgomery. It is the first meeting of the two schools. Cedar Grove is coming out of a bye week while Carver dropped a 21-14 decision to Percy Jillian last week.
DeKalb County School District (DCSD HIGH SCHOOL FOOTBALL SCHEDULE – WEEK 8
Thursday, Oct. 5
ADAMS STADIUM
Midtown (2-4) vs. Druid Hills (3-1-1), 7:00 pm
AVONDALE STADIUM
Pinecrest Academy (1-3) vs. Cross Keys (0-6), 7:00 pm
GODFREY STADIUM
Towers (0-5) vs. McNair (3-3)* (HC), 7:00 pm
HALLFORD STADIUM
Stone Mountain (0-5) vs. Clarkston (1-4) (HC), 7:00 pm
AWAY GAME
Columbia (3-3) at Landmark Christian (0-6)*, 7:00 pm
Friday, Oct. 6
ADAMS STADIUM
Chamblee (3-3) vs. Tucker (3-3)*, 7:30 pm
AVONDALE STADIUM
M.L. King (1-5) vs. Lithonia (1-5)*(HC), 7:30 pm
GODFREY STADIUM
Hapeville Charter (2-4) vs. SW DeKalb (2-4)*, 7:30 pm
HALLFORD STADIUM
Carver-Montgomery (4-2) vs. Cedar Grove (2-4), 7:30 pm
NORTH DEKALB STADIUM
Holy Innocents' (5-1) vs. Miller Grove (5-1)*, 7:30 pm
AWAY GAMES
Arabia Mountain (5-1) at Decatur (2-4)*, 7:30 pm
SOUTHERN CRESCENT STADIUM
Lakeside (3-3) vs. Charles Drew (2-3), 7:30 pm
Redan (2-4) at Eagles Landing Christian (1-4)*, 7:30 pm
Stephenson (4-2) at Westminster (4-2), 7:30 pm
OPEN: Dunwoody (5-1)
Photos via Dekalb County School District Mark Brock.