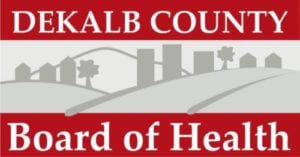 DECATUR, GA– The DeKalb County Board of Health, in partnership with DeKalb County Government, MARTA, and our testing partner, Viral Solutions, opened a new COVID-19 testing site on Feb. 5 in the parking lot of the Brookhaven MARTA station.
The new, larger location, located on the Apple Valley Rd. side of the station (1238 Apple Valley Rd., NE), provides space for additional vehicles to line up without affecting traffic flow and will replace the testing site currently located in the North DeKalb Health Center parking lot. The North DeKalb Health Center parking lot testing site will close for COVID-19 testing at 5:00 p.m. on Fri., Feb. 18.
Hours for the Brookhaven MARTA COVID-19 testing site are as follows:
Brookhaven MARTA COVID-19 Testing (provided by Viral Solutions)
1238 Apple Valley Rd., NE, Brookhaven
Sunday
Monday
Tuesday
Wednesday
Thursday
Friday
Saturday
CLOSED
8:00 a.m. – 6:00 p.m.
8:00 a.m. – 6:00 p.m.
8:00 a.m. – 6:00 p.m.
8:00 a.m. – 6:00 p.m.
8:00 a.m. – 6:00 p.m.
8:00 a.m. – 3:00 p.m.
Closed from 12:30 p.m. – 1:00 p.m. for Lunch Break
Appointments and registration for COVID-19 testing are required and available online. To ensure testing resources are available for individuals who have pre-registered for testing on their scheduled date and time, pre-registrations will be verified to ensure that the appointment date matches the actual day. Individuals scheduled for a future date will be asked to return on their scheduled day. COVID-19 testing is free and open to all individuals who wish to be tested. A driver's license or identification card is not required.
For more information and answers to frequently asked questions about COVID-19 testing, including testing sites throughout metro Atlanta and Georgia, visit dph.georgia.gov/covidtesting or call 888-357-0169.