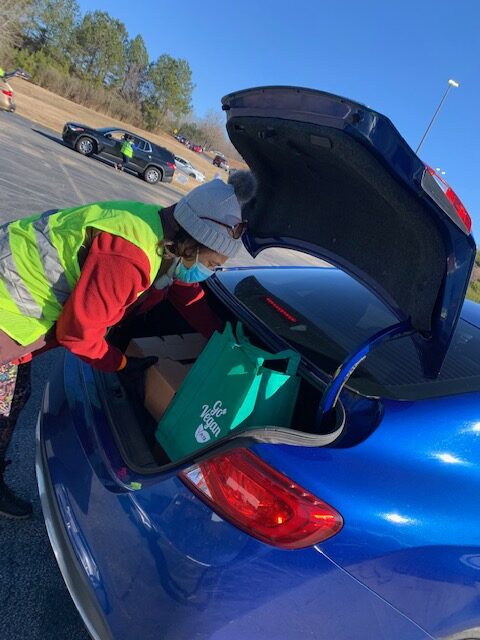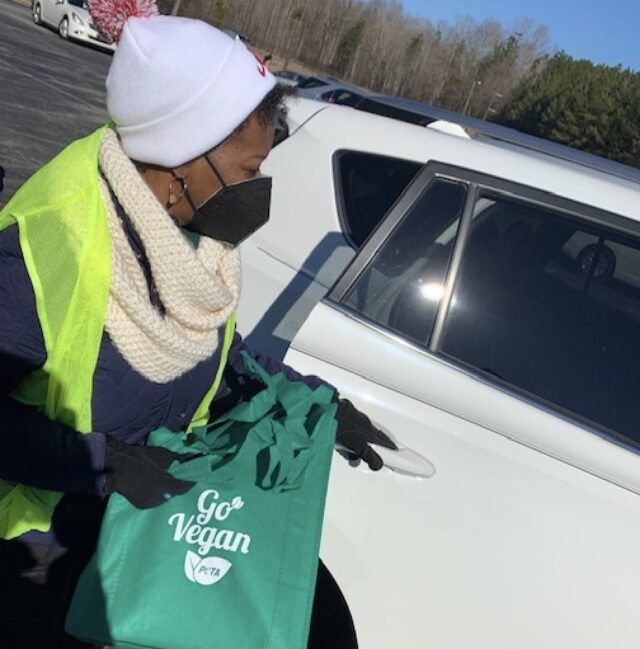 Hundreds turn out for free food boxes
STONECREST, GA—New Birth Senior Pastor Dr. Jamal Harrison Bryant relaunched The King's Table food pantry on Feb. 5, at 10 a.m. after a brief hiatus.
The King's Table, which has served more than 850,000 people since its inception, partnered with PETA, Slutty Vegan and others for a vegan-inspired food distribution that served hundreds of families in metro Atlanta.
Bryant was joined by Slutty Vegan Founder Pinky Cole to give out 300 free Chik'n Head and PLT burgers, 500 cartons of JD's Vegan ice cream donated by producer Jermaine Dupri, and 1,000 vegan starter kits—packed with fresh produce, tofu, and more. The event is part of PETA's national Food Justice Campaign.
The King's Table will be open on Saturdays, 10 a.m. to noon, on New Birth's campus, 6400 Woodrow Road., Stonecrest.  Photos by Kelly Jordan