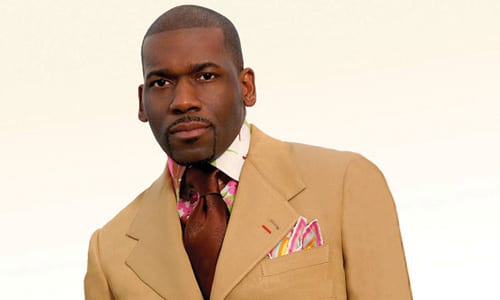 Dr. Jamal-Harrison Bryant will be installed as the new pastor of New Birth Missionary Baptist Church on Sunday, March 10, 6400 Woodrow Road, Stonecrest.
The church will commemorate this occasion with two services—9:30 a.m. and 6:45 p.m.—featuring a host of esteemed faith leaders, as well as noted political and business and civic luminaries.
Dr. Bryant comes to New Birth in the midst of a distinguished career as a pastor, author, civic activist and social entrepreneur. He is a graduate of Morehouse College, Duke University and the University of Oxford in England. He began his career as an activist and organizer, leading the NAACP as the National College and Youth Director under the tutelage of former NAACP President, Congressman Kwesi Mfume. He is the immediate past-pastor and founder of Empowerment Temple AME Church in his hometown of Baltimore. MD,  where he grew the ministry from a 49-person Bible study in his home to a congregation of over 10,000. During his tenure at Empowerment Temple, he also established an elementary charter school and vibrant social justice and charitable programming.
Dr. Bryant was elected as pastor of New Birth in November 2018 from a pool of 138 candidates. He preached his first sermon as pastor-elect of New Birth on Dec. 9, 2018. During that service, 210 people joined the church as new members and to date, more than 2,000 have joined as new members under Bryant's three months as pastor-elect.
"It is the seminal honor of my life to lead the good people of New Birth Missionary Baptist Church," said Bryant. "I am beyond humbled that God has ordered my steps that I might serve Him and His people in this phenomenal church. New Birth's legacy of excellence is unparalleled, and I believe we're destined to do even greater works in this community and for the people who deserve hope, inspiration and a ministry of excellence."
Bryant is the fourth pastor in the 37-year history of New Birth, succeeding Bishop Kenneth Samuel (1984-1987); Bishop Eddie L. Long (1987-2017); and Bishop Stephen Davis (2017-2018).
Chairman of the New Birth Board of Directors, Thomas Dortch, commented, "This is a momentous occasion in the life of New Birth. We could not be more excited about Dr. Bryant and the future of our church. He has an incomparable vision and a myriad of gifts that will serve our New Birth family and our community well. He is a game-changer in so many ways and we are blessed to have him."
Chief Operating Officer, Elder Maurice Waddell, added, "Dr. Bryant is a perfect fit for New Birth. He is a visionary, leader and a dynamic preacher of God's word. We are truly grateful and honored to call him Pastor, and we're looking forward to celebrating his installation in grand fashion."
Installation of Dr. Jamal-Harrison Bryant, 9:30 a.m. 

Bishop Neil Ellis, Proclaimer; DeKalb County CEO Michael Thurmond; Jonathan Nelson, Stellar Award Winner
6:45 p. m
. service: 
Bishop John Bryant, Proclaimer
; 
Congressman Hank Johnson; Bishop Marvin Sapp, Grammy nominee