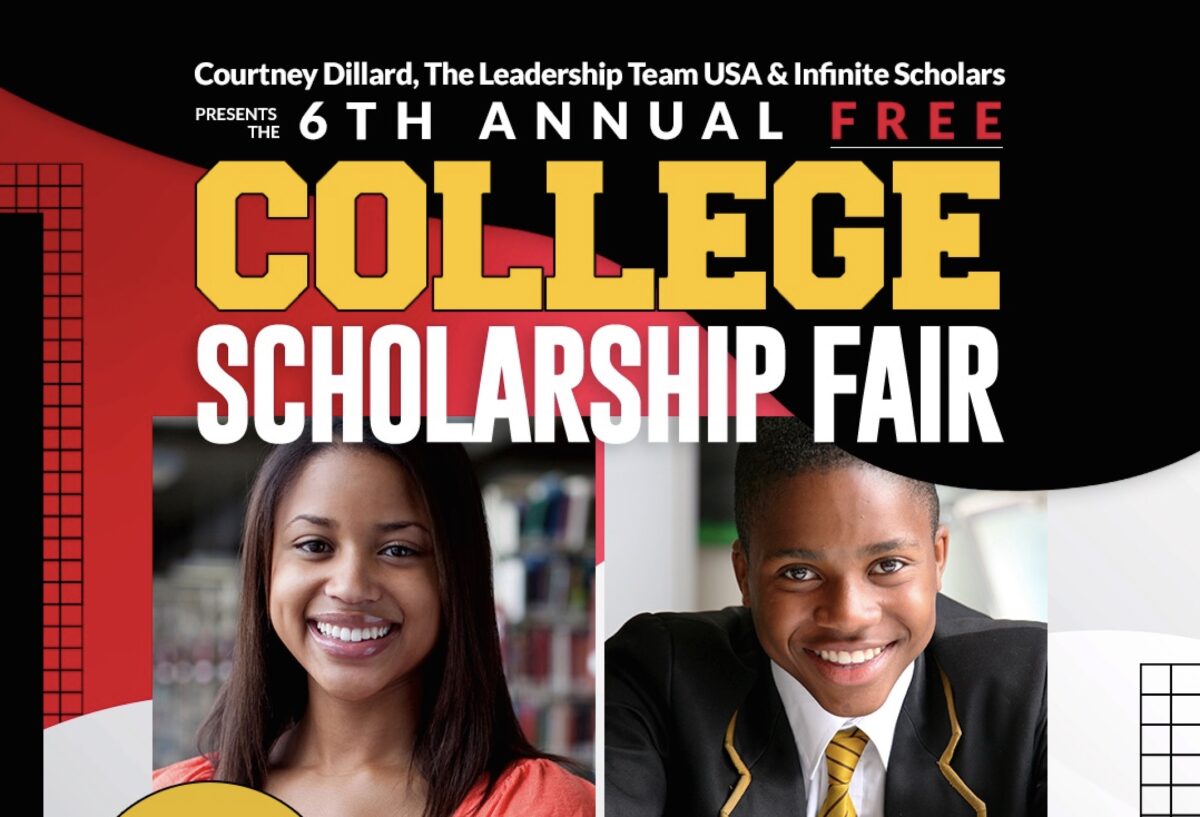 STONECREST, GA–New Birth Missionary Baptist Church is hosting an annual college scholarship fair that will bring more than 50 colleges and universities under one roof Oct. 25-28, 9 a.m. until 2 p.m., in the church's Family Life Center, 6400 Woodrow Rd., Stonecrest.
The 6th Annual Free College Scholarship Fair, co-sponsored by The Leadership Team USA and Infinite Scholars, looks to create the state's largest scholarship event of its kind with a goal of awarding more than $40 million in academic scholarships during the four-day event.
"This life-changing event gives hope to every student who dreams of attending college but is uncertain how to pay for it," said Pastor Courtney L. Dillard, who is a leading organizer of the college scholarship event. "This is one of the largest scholarship fairs in the state and we are excited to partner with both New Birth and Stronghold Church to open the doors to students in DeKalb County and surrounding areas for this year's annual event where millions in merit scholarships will be offered on the spot."
The event, which features some of the largest private and public universities to small, liberal-arts colleges, is free and open to all area high school students. Representatives from colleges and universities will be onsite to speak with students and parents about admission requirements and offer immediate scholarship opportunities to qualified student participants.
"We are thrilled to partner and to be a conduit of change in the lives of thousands of students from across this region," added New Birth Senior Pastor Dr. Jamal Harrison Bryant. "This opportunity was conceptualized to inspire in the minds of our future leaders who may feel like they have limited options or are not aware of all the possibilities that are available to them at various colleges and universities."
Representatives from co-hosting organization Infinite Scholars agree this event is a game changer for area high school students and their families. "This is a great opportunity for college bound high school students and their parents to meet with college representatives about admission and scholarship opportunities," Thomas Ousley, Founder of Infinite Scholars said.
WHAT SHOULD STUDENTS BRING?
Students should come prepared with multiple copies of their unofficial high school transcript, test scores (ACT/SAT), two letters of recommendation, one-page resume, and a one-page essay focused on the student's desire to attend college.
EVENT COVID PROTOCOLS
New Birth requires that everyone entering the facility be fully vaccinated or have a negative COVID-19 test 72 hours prior to entering the event, wear a mask over nose and mouth and practice social distancing.
REGISTER TODAY
Early registration is encouraged. Register TODAY at www.infinitescholar.org