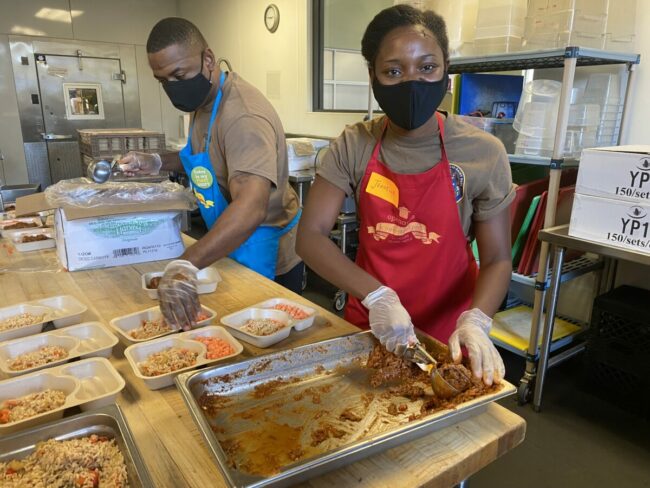 MINNEAPOLIS, MN – Lt. Jeanelle Carmen Seals, a 2013 graduate of Decatur High School and 2017 U.S. Naval Academy graduate, is serving aboard USS Minneapolis-Saint Paul (LCS 21). She is giving back to the community where she is based by serving as a community volunteer during Minneapolis Navy Week, Sept. 26 – Oct. 2. She is pictured preparing meals for those in need.
Seals is a Weapons Division Officer in charge of 40 sailors and a Surface Warfare Officer that navigates the ship.
Seals' brother was an inspiration for her to join the Navy four years ago.
"My brother is a Captain in the Marine Corps and he entered into the Naval Academy in 2011," said Seals. "He's always been my inspiration in life. When he entered, I saw the unique college experience that he was having and more importantly, I understood what his follow on commitment of service would be. I knew that was something that I wanted to do as well. I wanted to give back to the country that has given me the life that I live today."