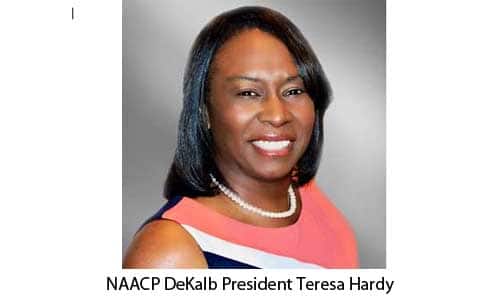 DECATUR—The National Association for the Advancement of Colored People (NAACP) DeKalb County Branch will host its Afro-Academic, Cultural, Technological and Scientific Olympics (ACT- SO) Awards Ceremony on Sunday, May 23, 5 p.m. via Zoom.
ACT-SO is a yearlong achievement program designed to recruit, stimulate, and encourage high academic and cultural achievement among black high school students. The NAACP DeKalb ACT-SO Committee develops mechanisms to encourage and inspire black youth toward excellence in academics, cultural pursuits, and opportunities through community support in local annual high school competitions.
"At the ceremony, we will acknowledge 25 out of 35 students who participated in the local competition on April 24th and 25th," said Teresa Hardy, president of NAAP DeKalb. "Students will receive award recognition for their talents. Mentors, judges, and volunteers will also be acknowledged."
To help support ACT-SO by advertising in its program book or for more information, contact ACT-SO Chair Fred Hammonds. at 404-241-8006 or info@naacpdekalb.org. More information also is available at  www.naacpDekalb.org.